How do you reposition one of Australia's. most prestigious business schools and keep them relevant?
You do it with a campaign that contrasts recent high-profile business failures with evergreen knowledge, wit and expertise. To make the MBA even more relevant than ever we did it in high footfall areas in the most ambitious parts of the city.
I'm super proud of this campaign, it's one of the first campaigns where I got to write and art direct everything solo. I did this project with the team at Havas Australia.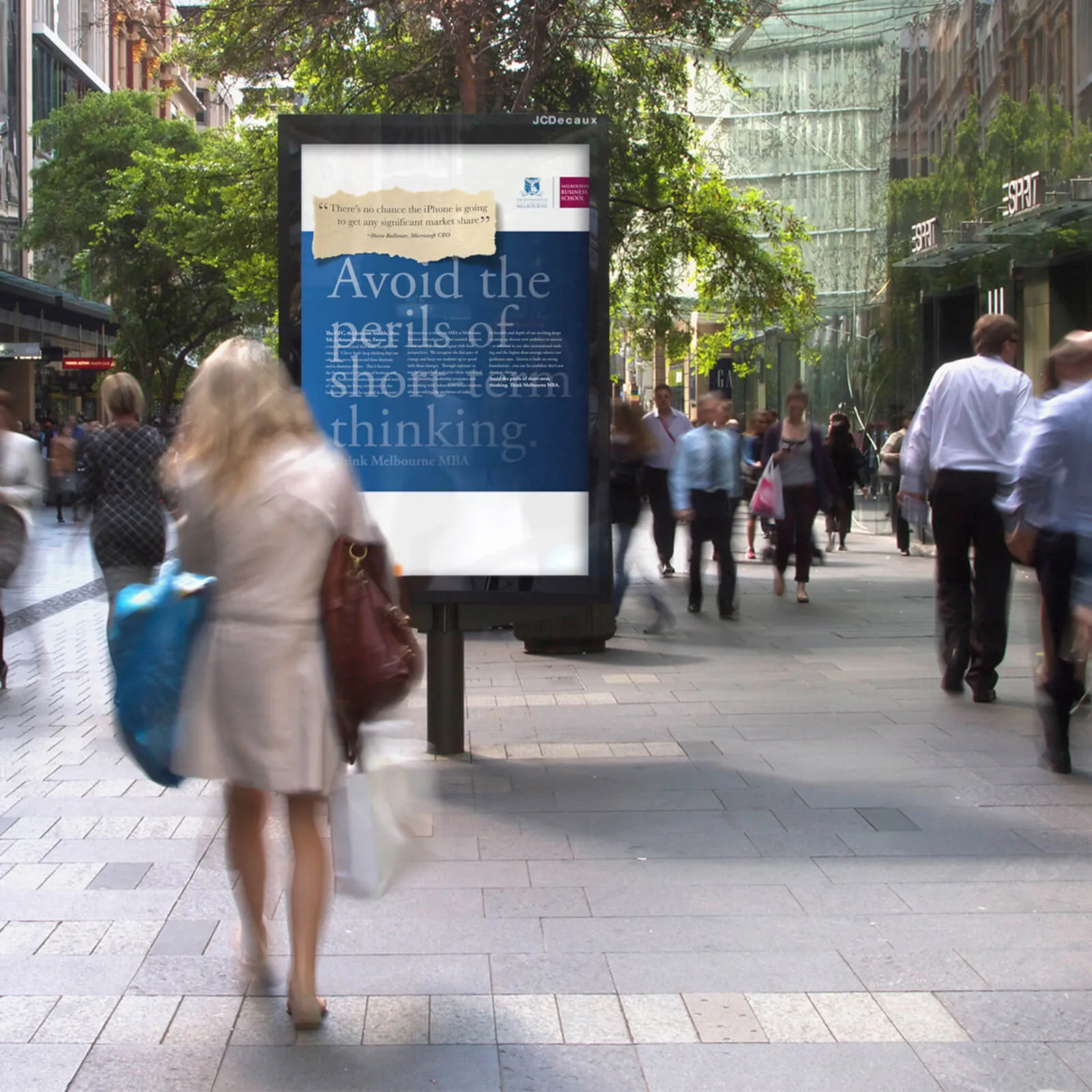 //A 👩‍🎓