If I could have any job for a week, I'd like to be the guy who names new colours.
That's why I made a bot on Mastodon that does just that!
It randomly generates two fun Pantone names, and then creates a SVG gradient between these colours. Sometimes it's funny. Sometimes it even looks good.
And sometimes it captures the essential, ephemeral nature of fashion forecasting, just enough to be plausible.
And like the most desperate social media influencers, it randomly tweets every couple of hours @FutureOfColor. Check out my source code on GitHub.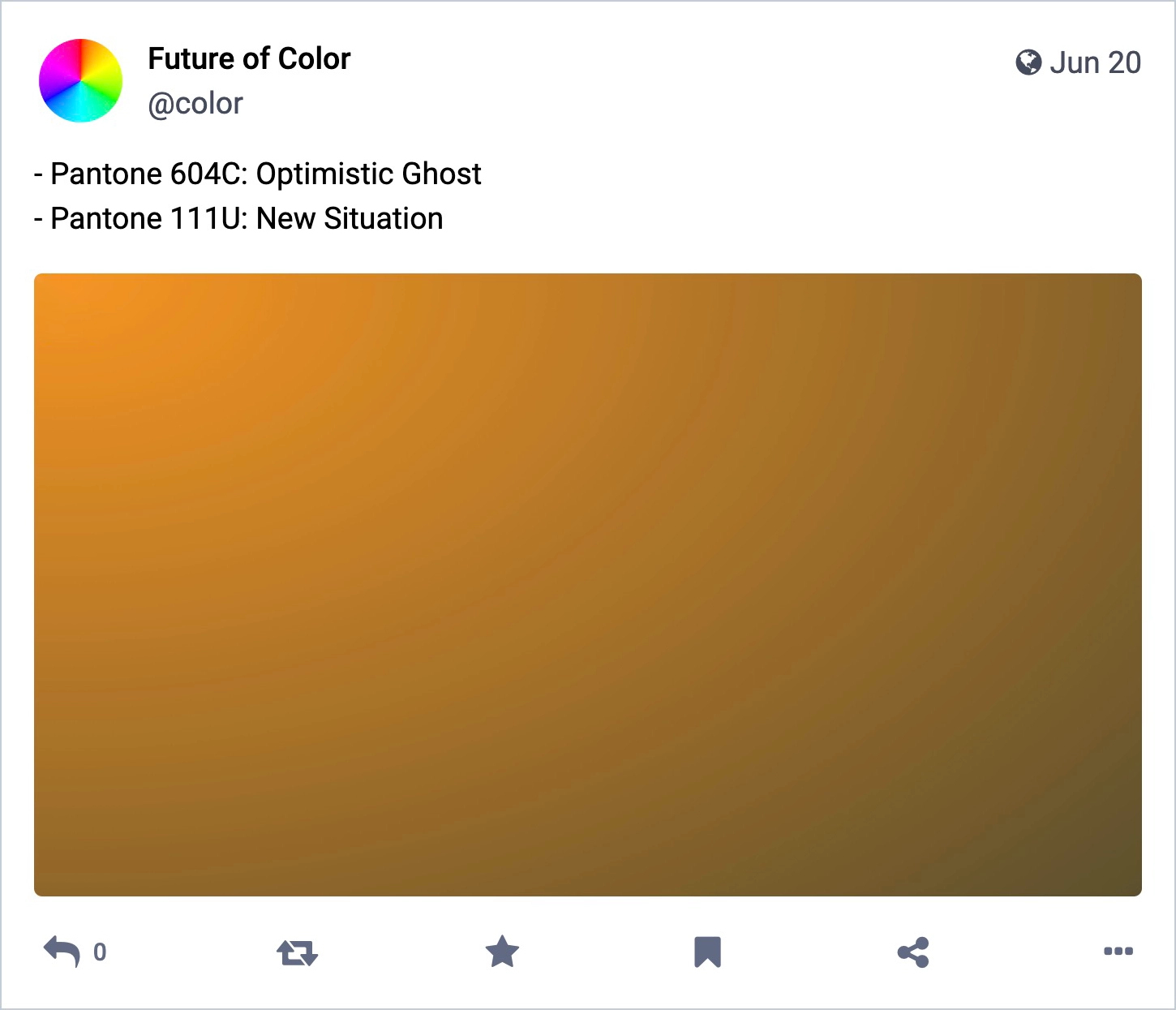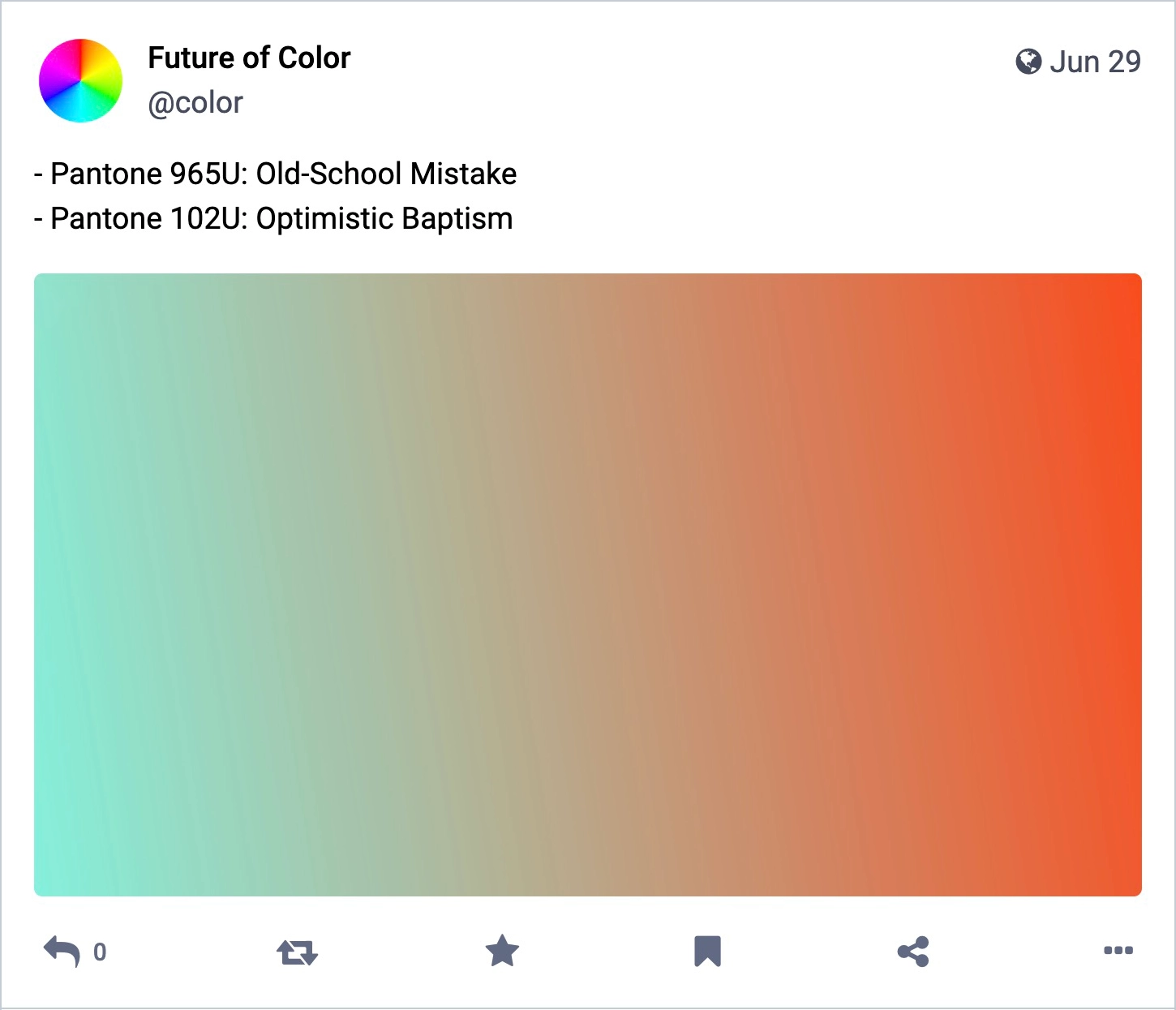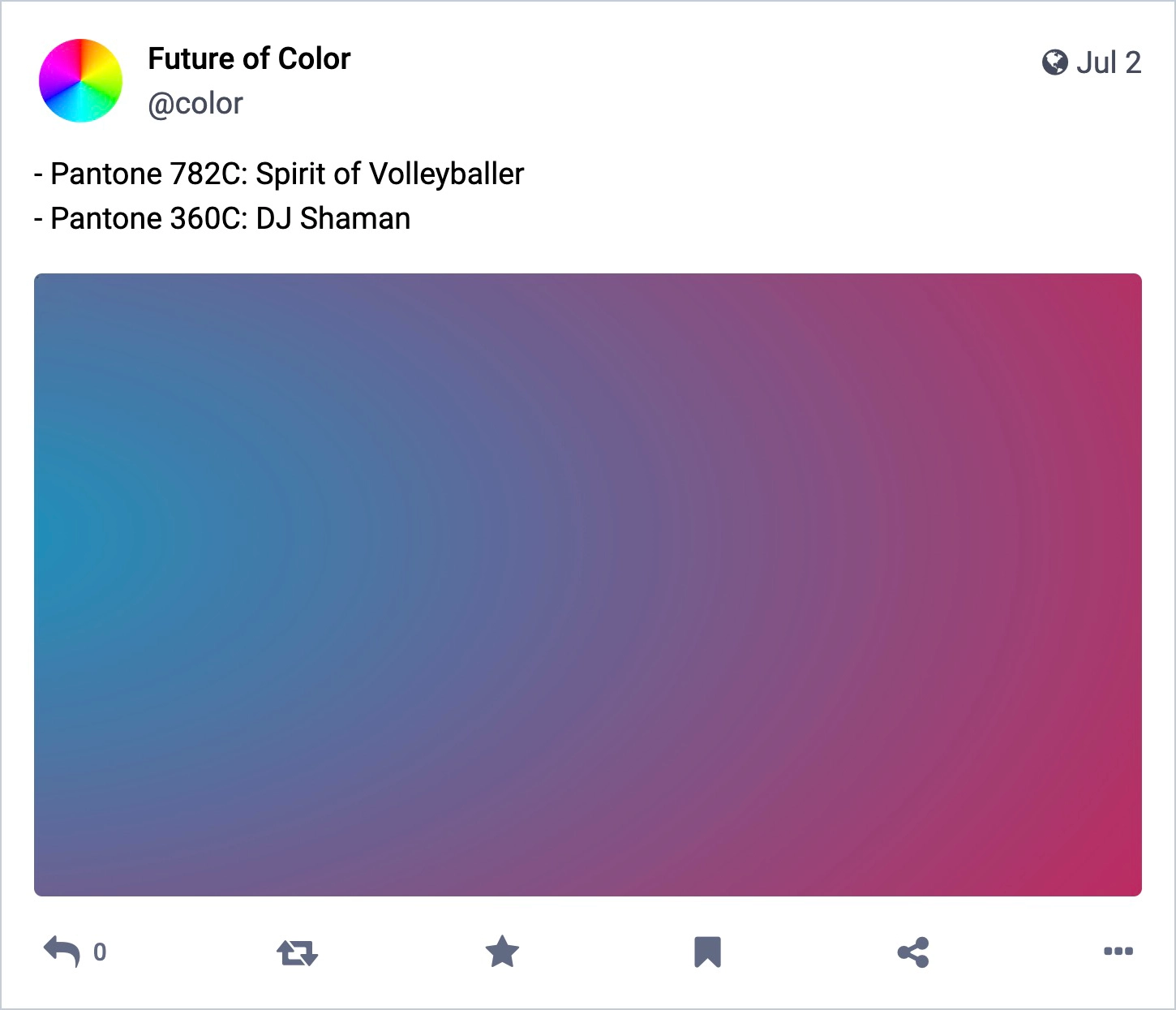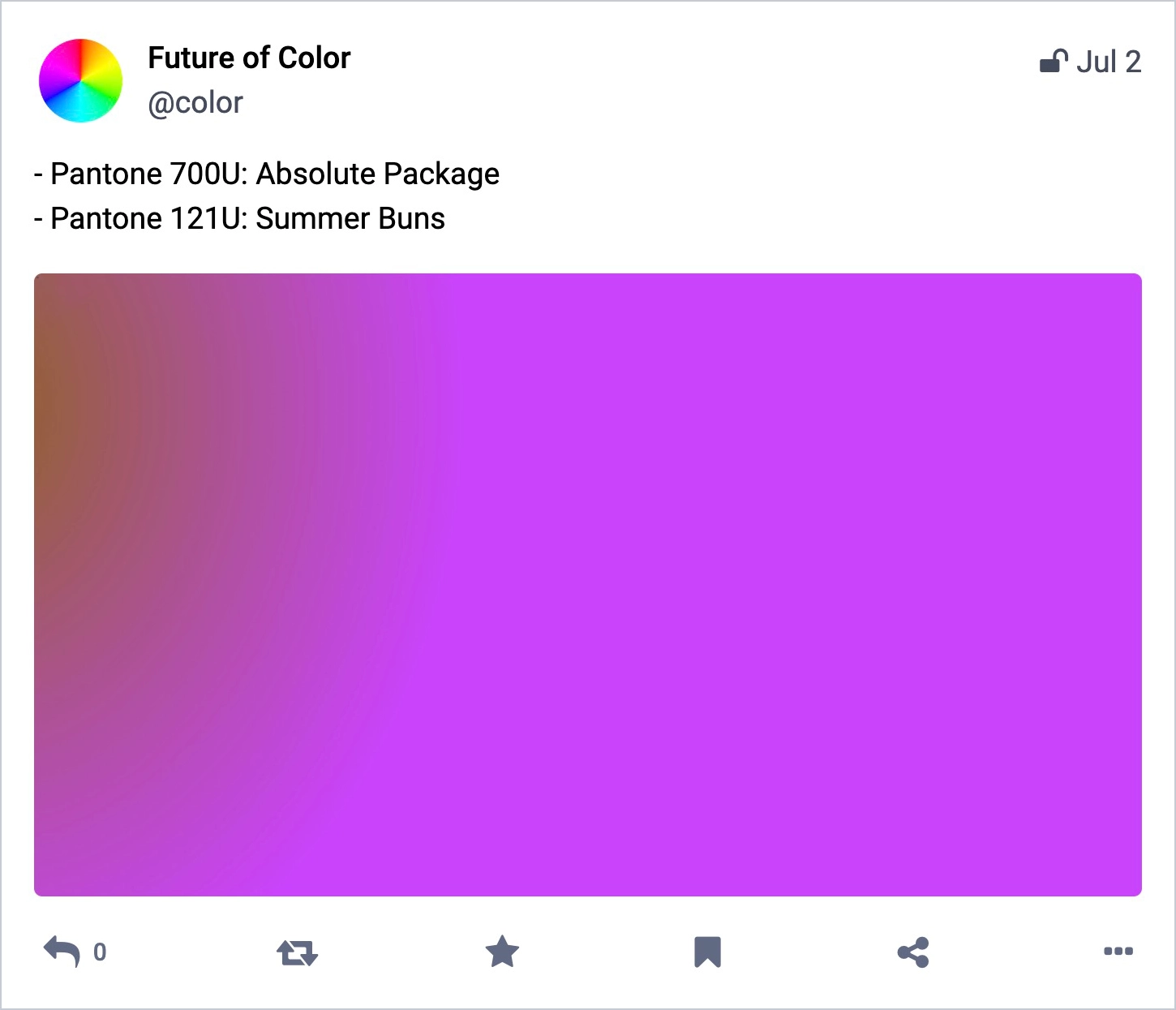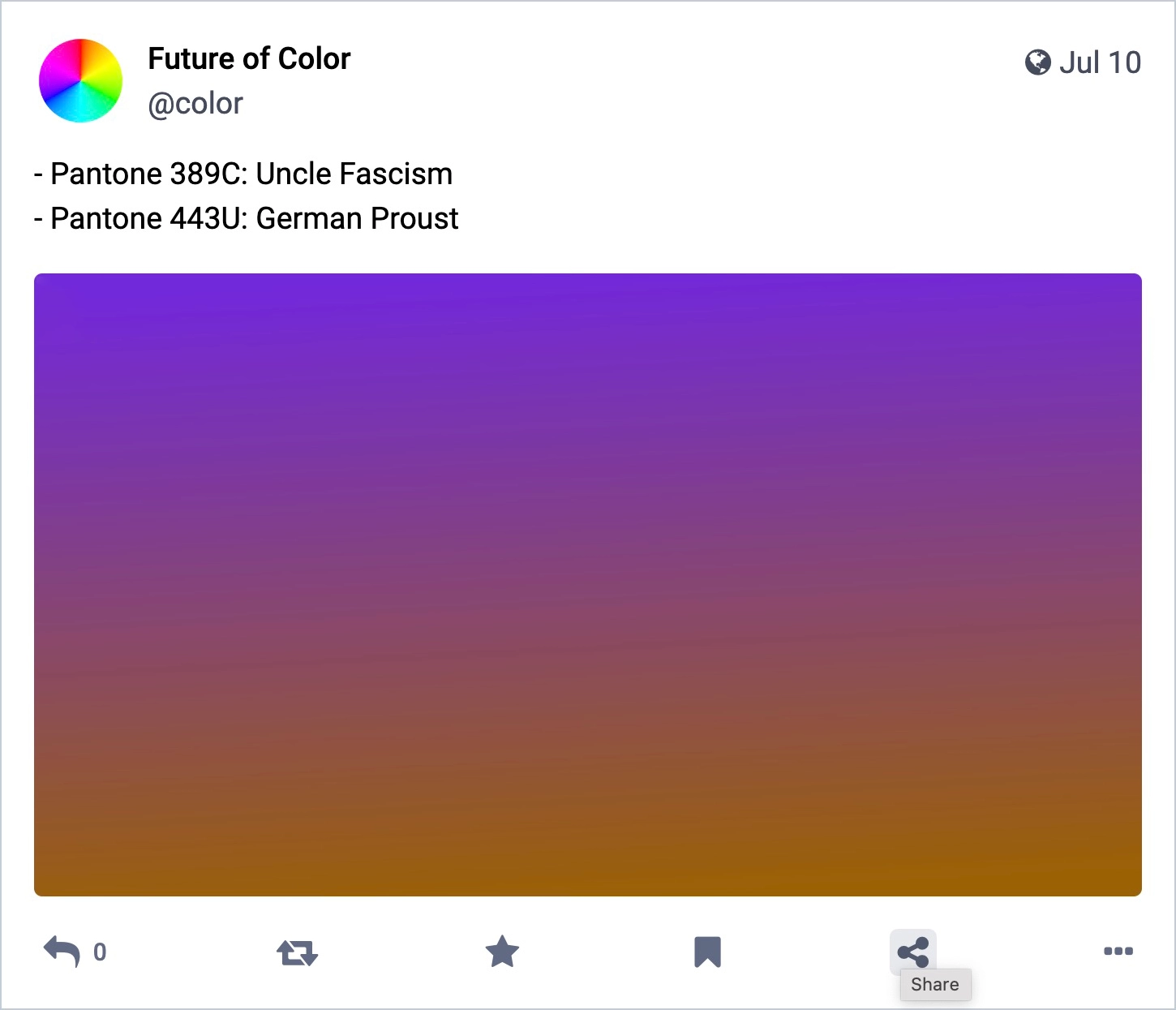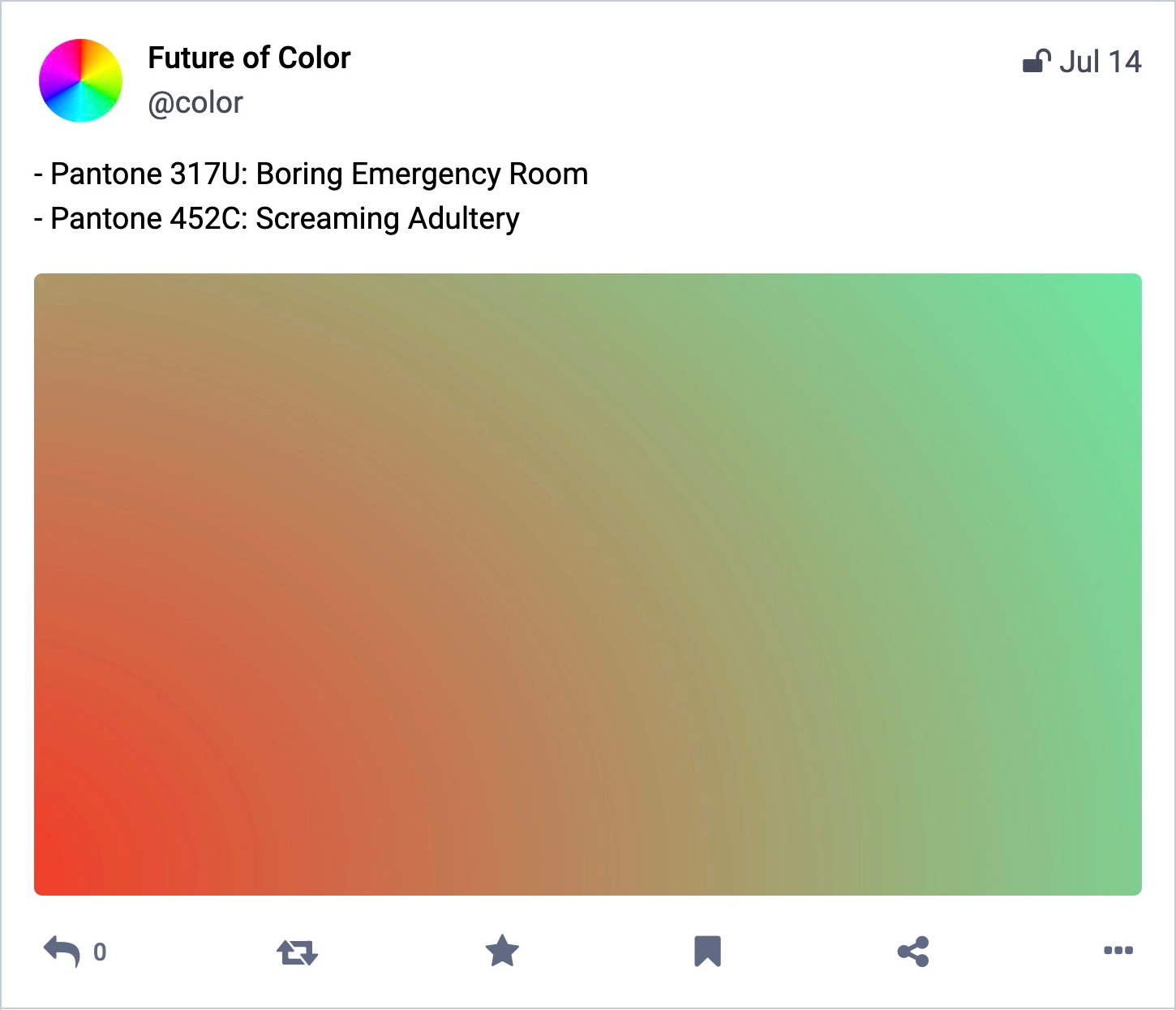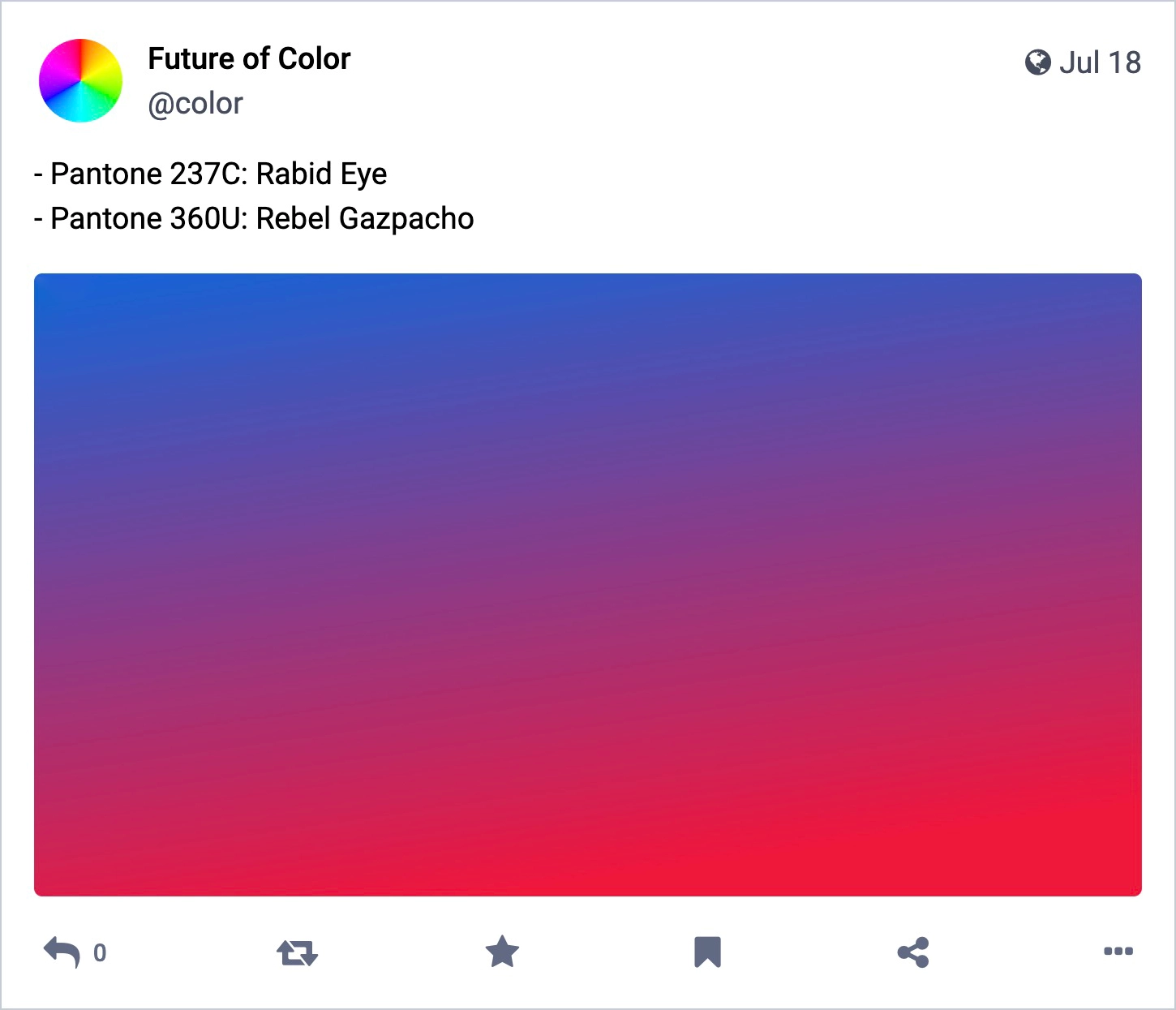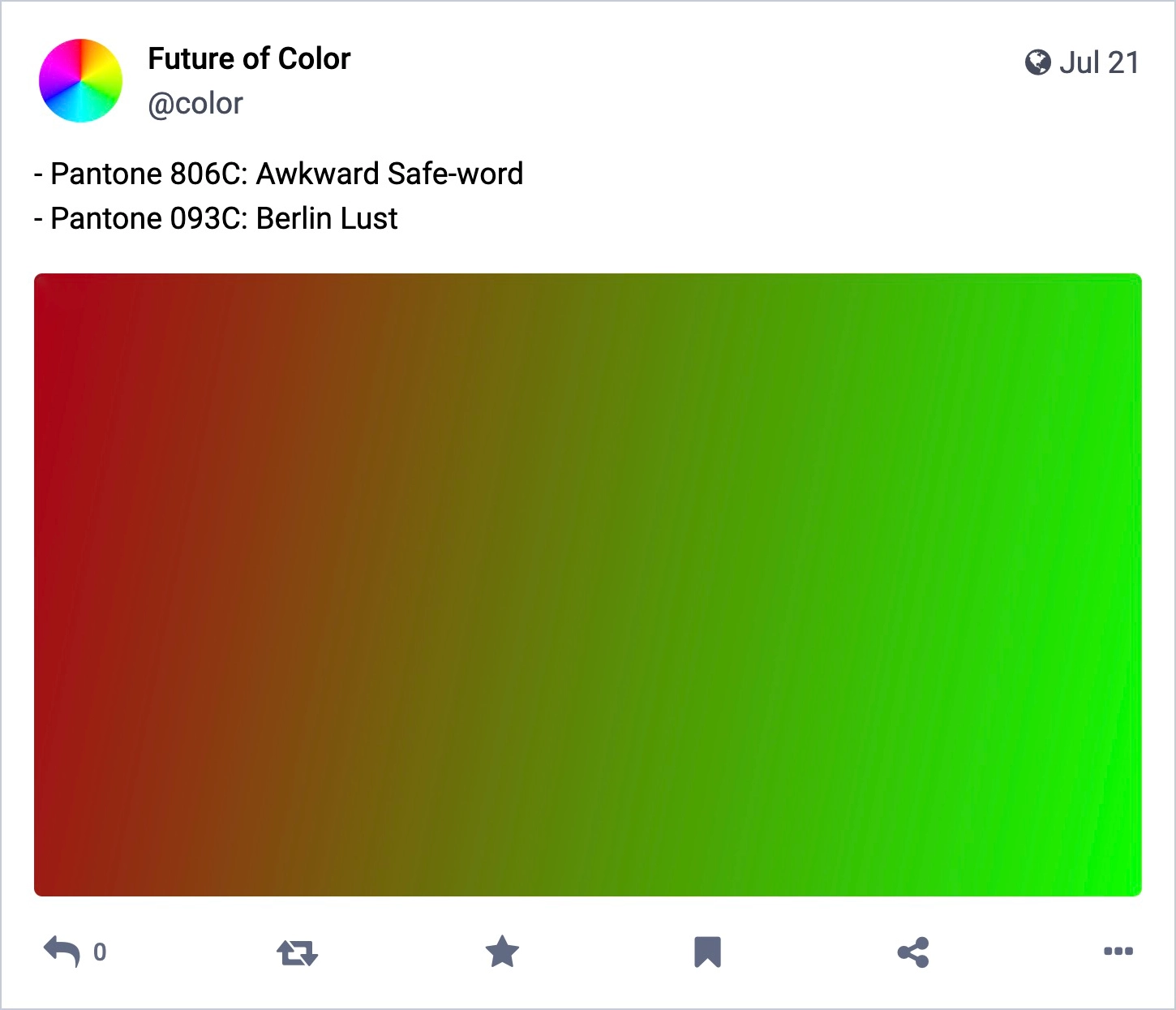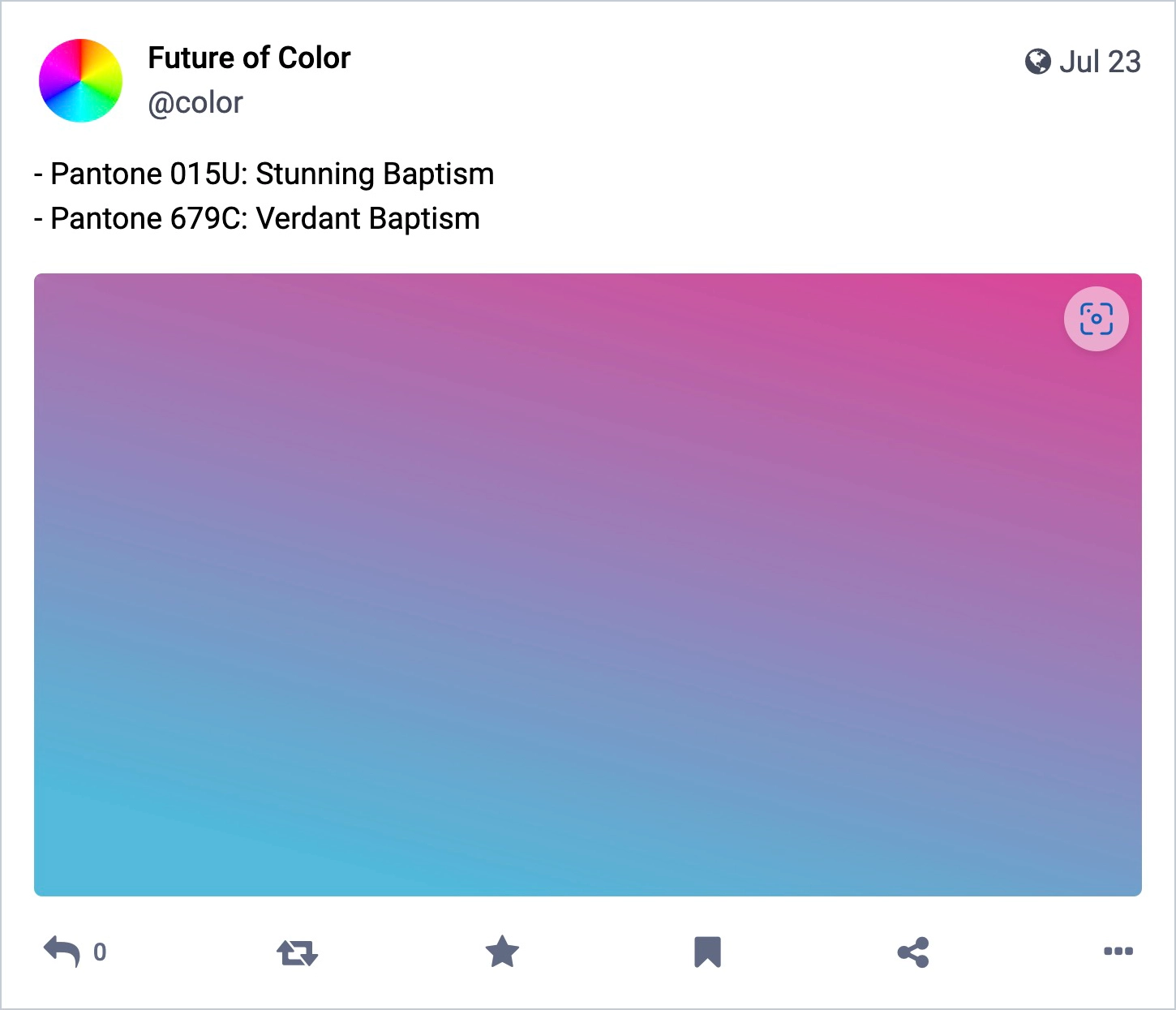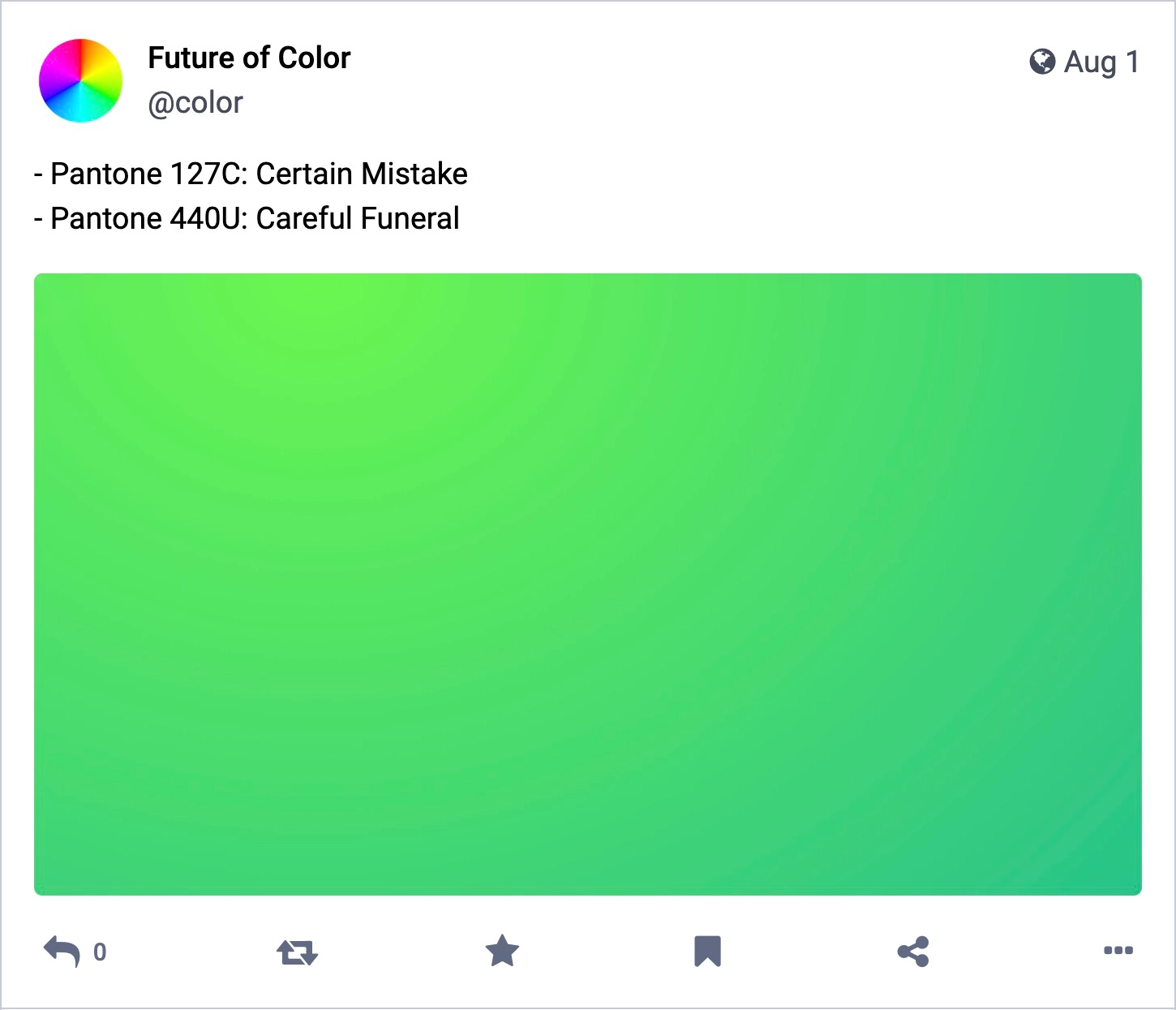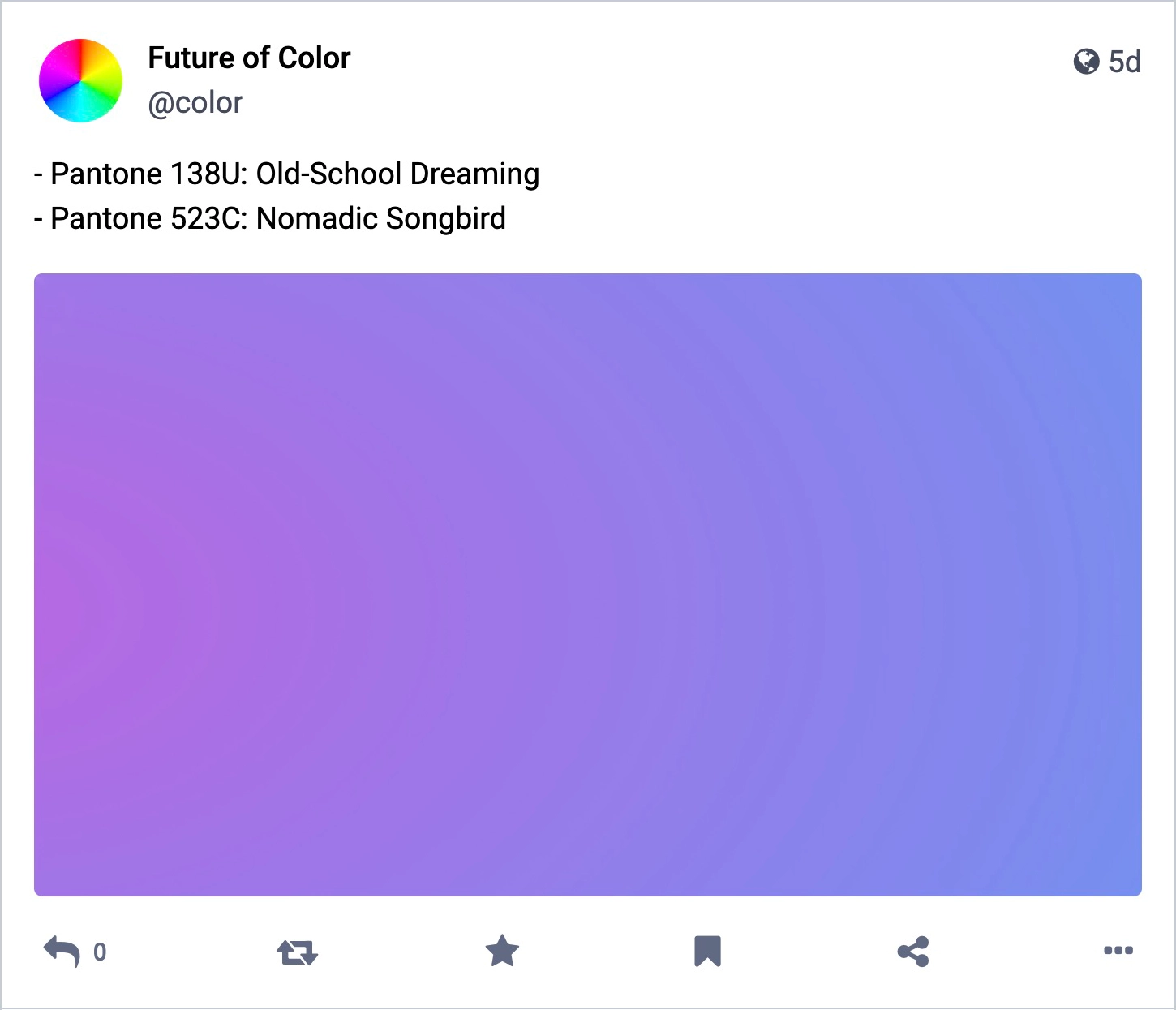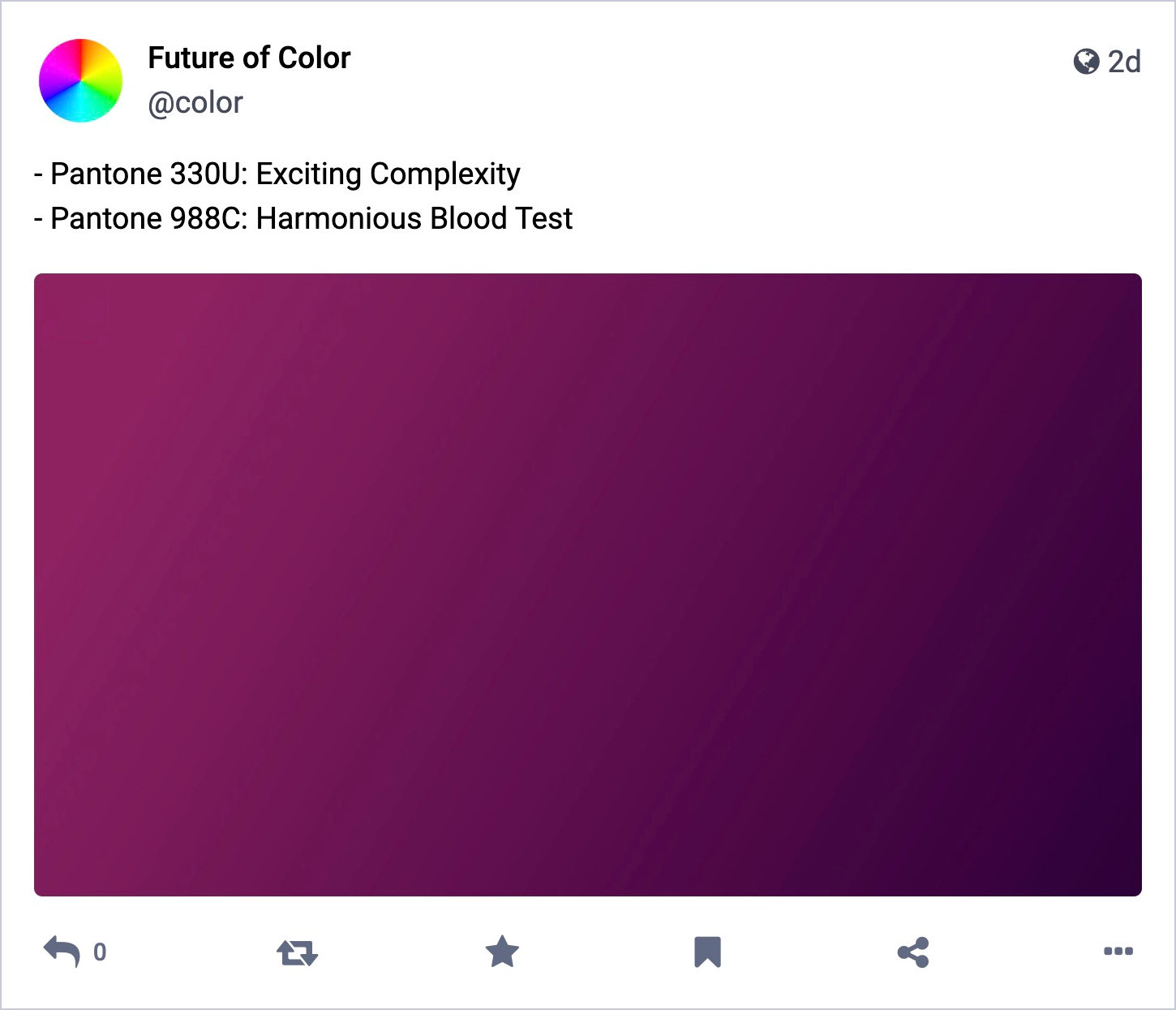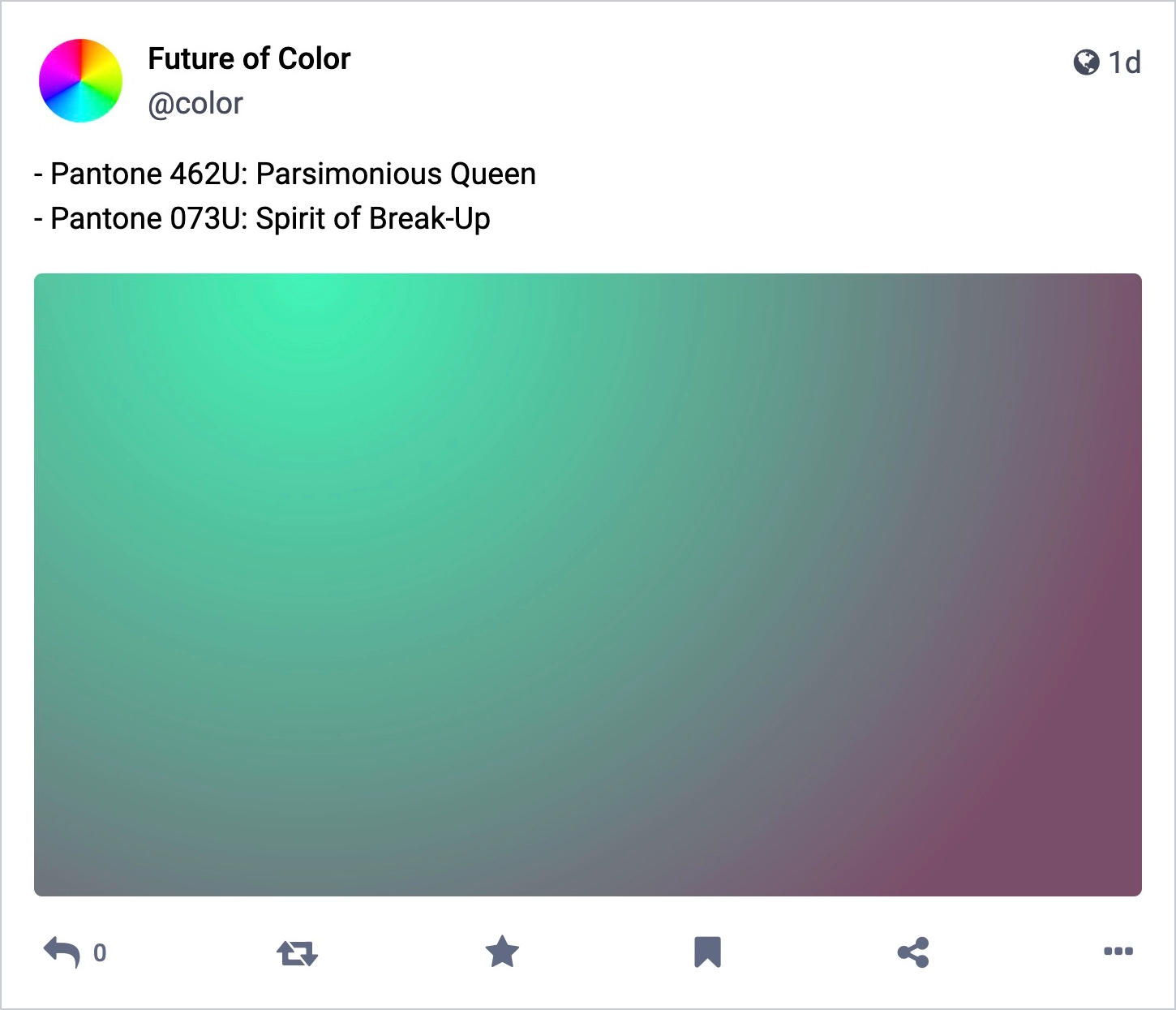 ///A 👨‍🎨