How do you promote the reigning World MotoGP champion's home race to a hardcore audience?
With a montage of the biggest thrills and spills from the previous Grand Prix and a call to "Storm the Island". You also plaster the town in posters in the weeks before the event. Then, it pretty much sells itself…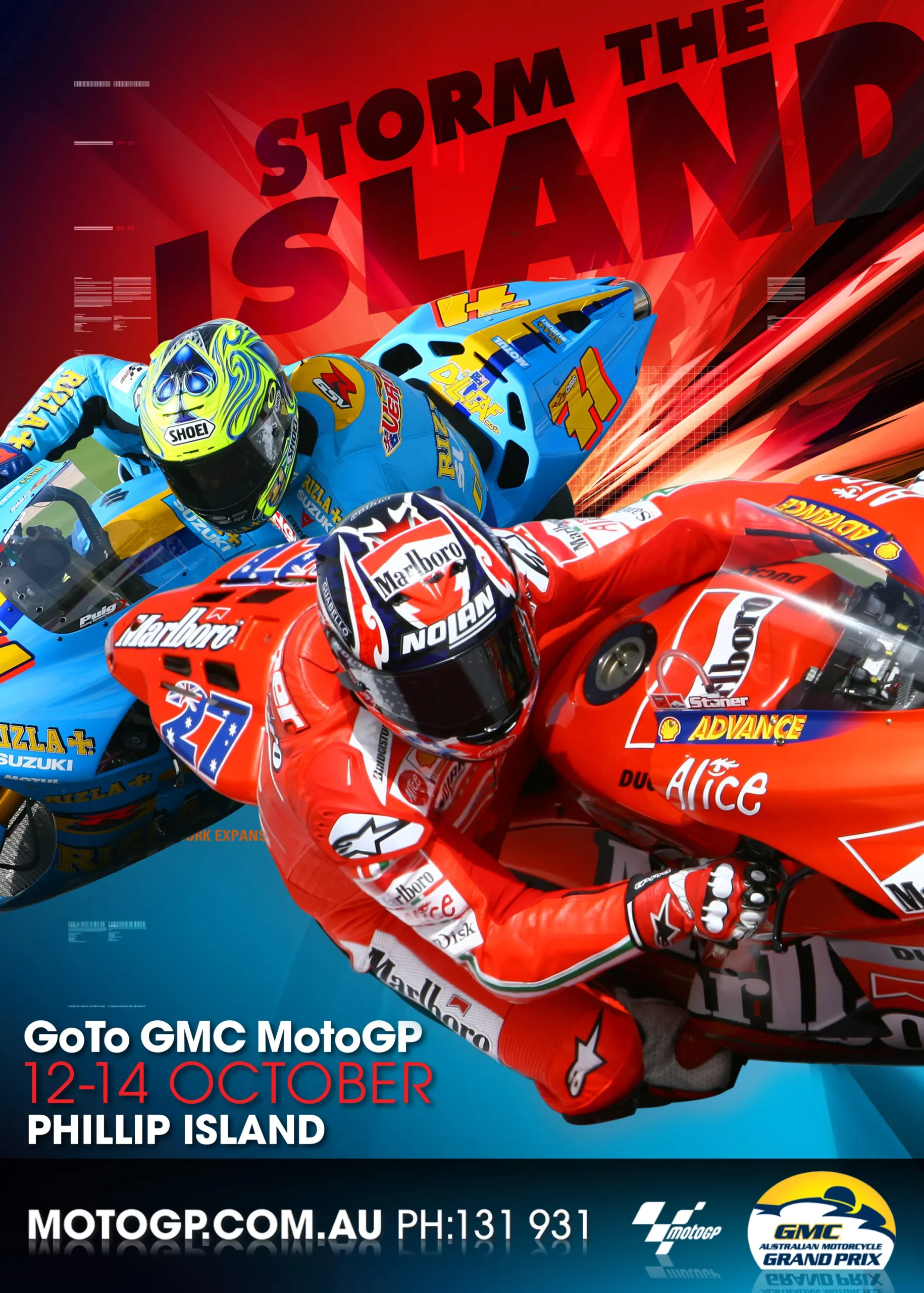 I did this with Jess Harold (Creative Director) and Royce Akers (Copywriting) at The Furnace in Melbourne, Australia. Extremely good fun.
//A 🛵