How do you show that our SUV is the most reliable choice for Aussie families who love adventure?
You focus on the thing your competitors don't have. Like a five year warranty. And you send your hottest prospects five postcards from their future selves. All with messages about the family adventures they could be enjoying with a SUV that's still under the manufacturer's warranty.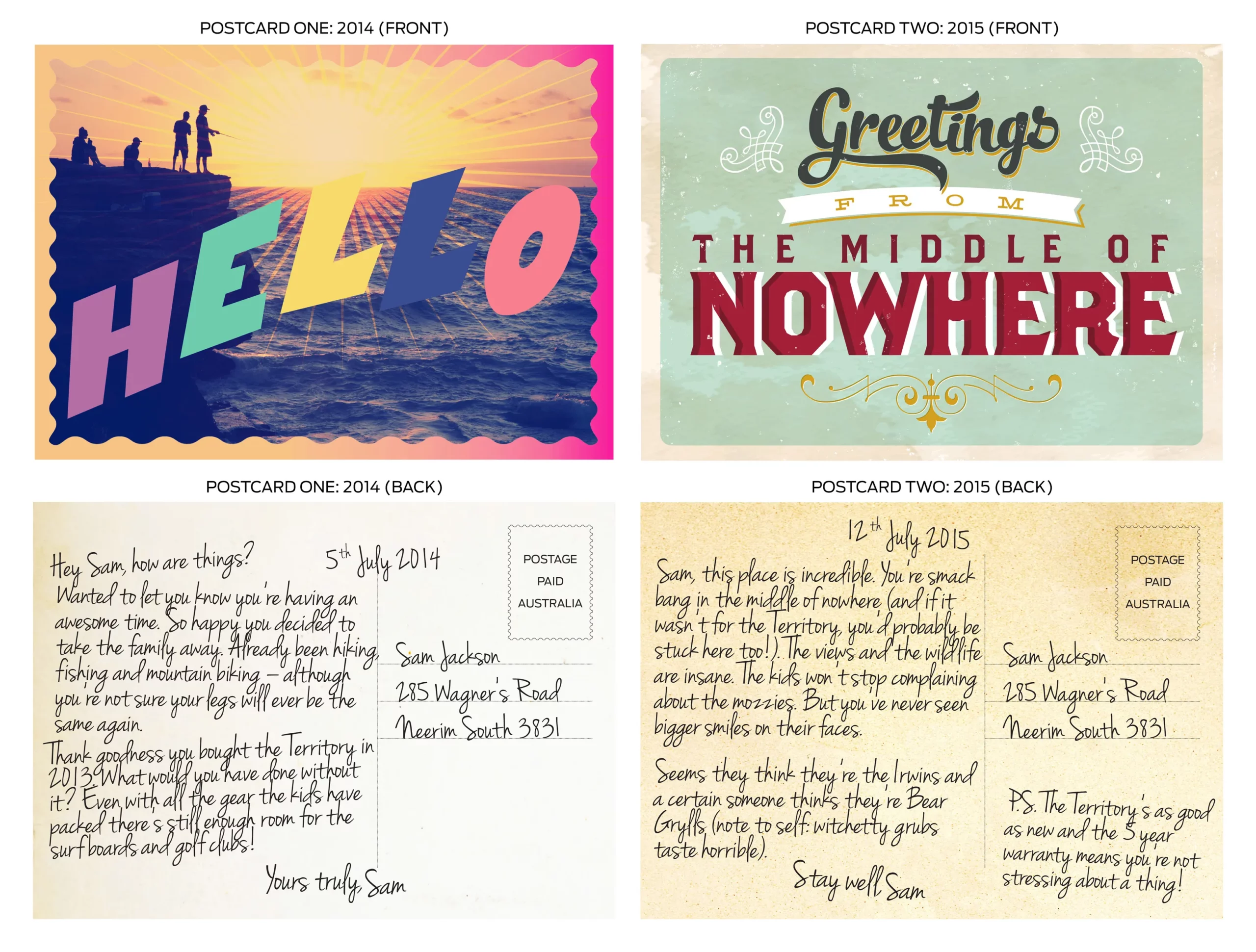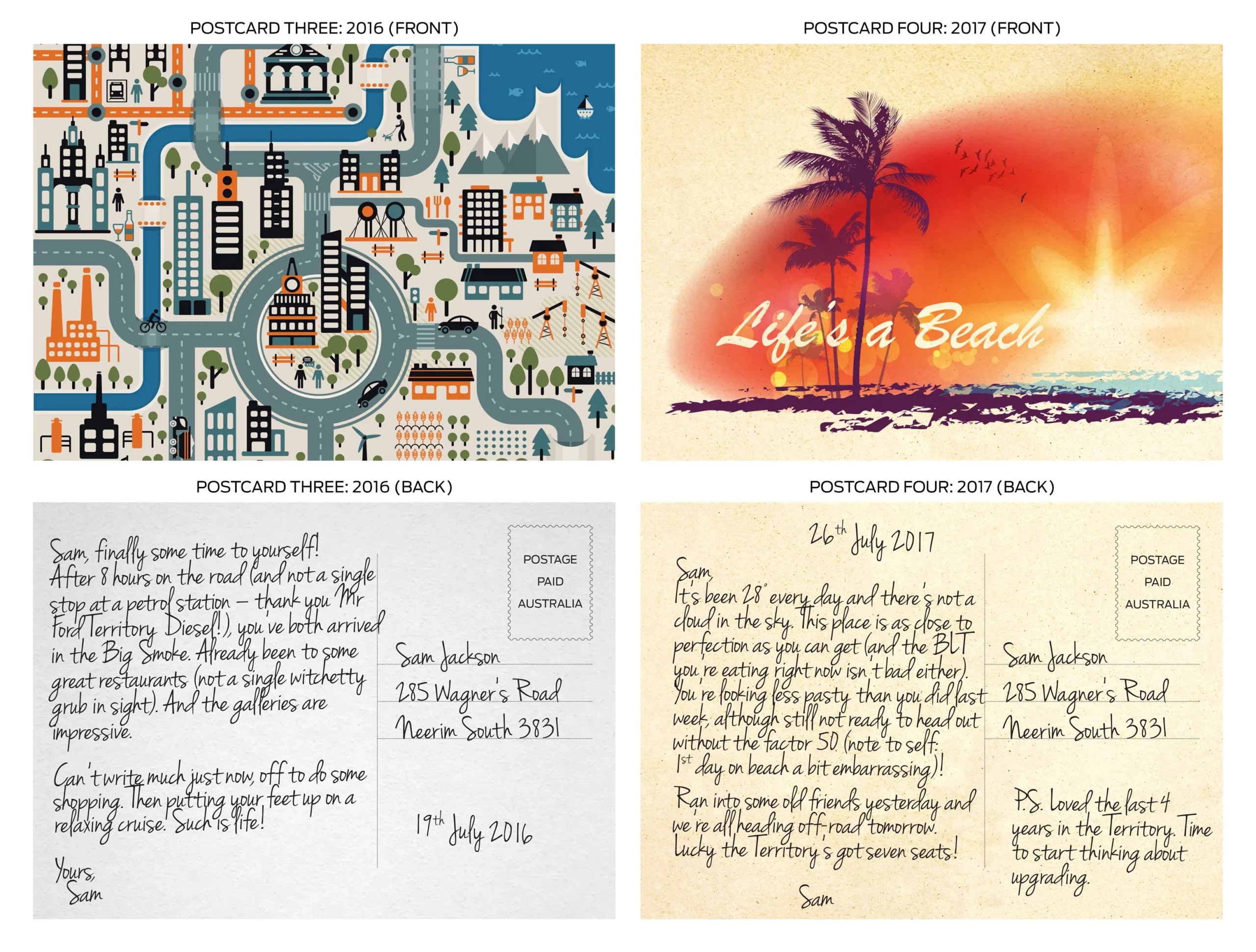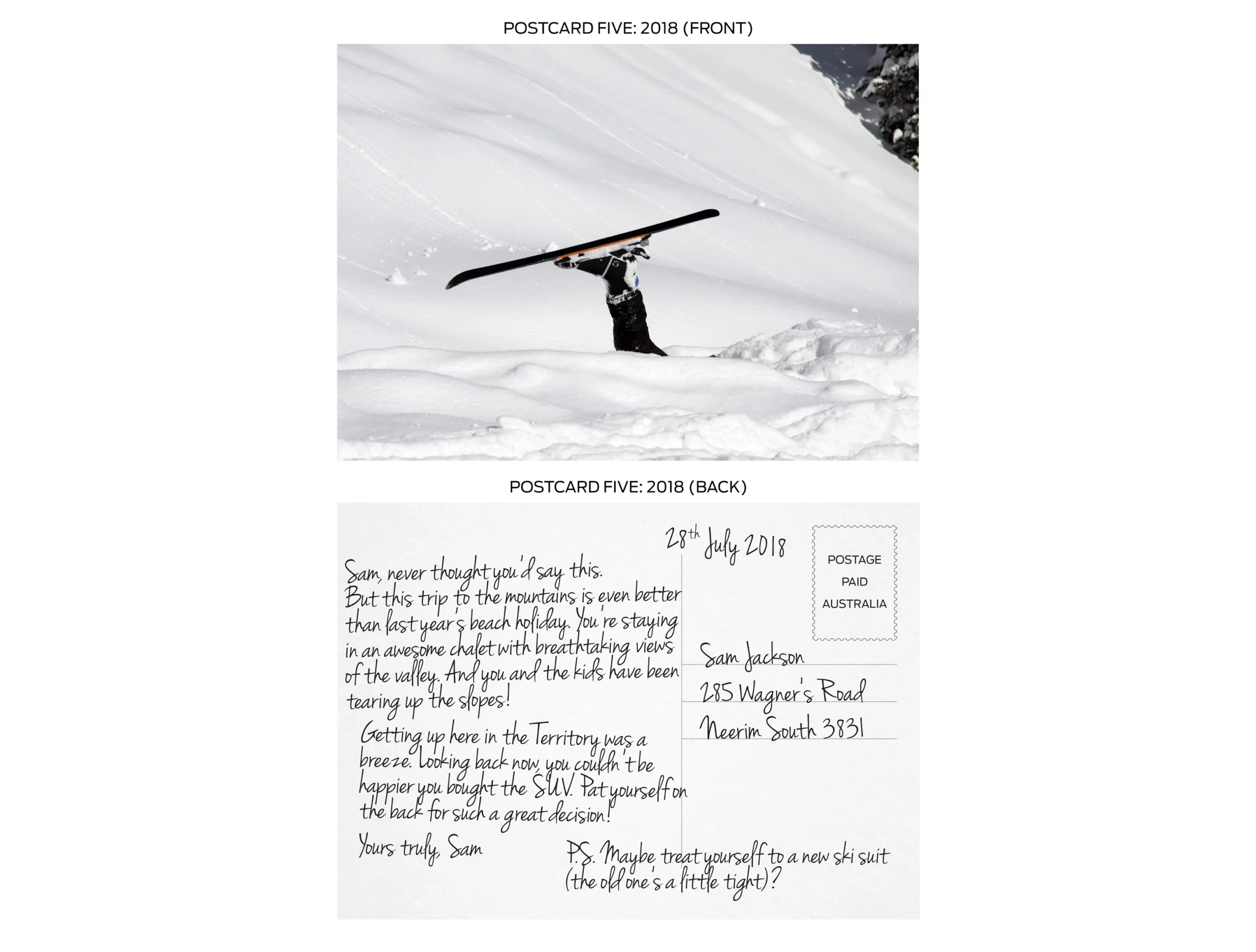 This is a project I did as creative director at Wunderman in Melbourne, Australia.
//A 🚙