How do you show Ford owners that our new vehicles are loaded with the latest technology and are worth the upgrade?
You create printed booklets that use Layar augmented reality, to give people a hybrid experience. Because by closing the gap between the offline and online worlds, we made it quick and easy for folks to view deeper and richer content on their smartphones.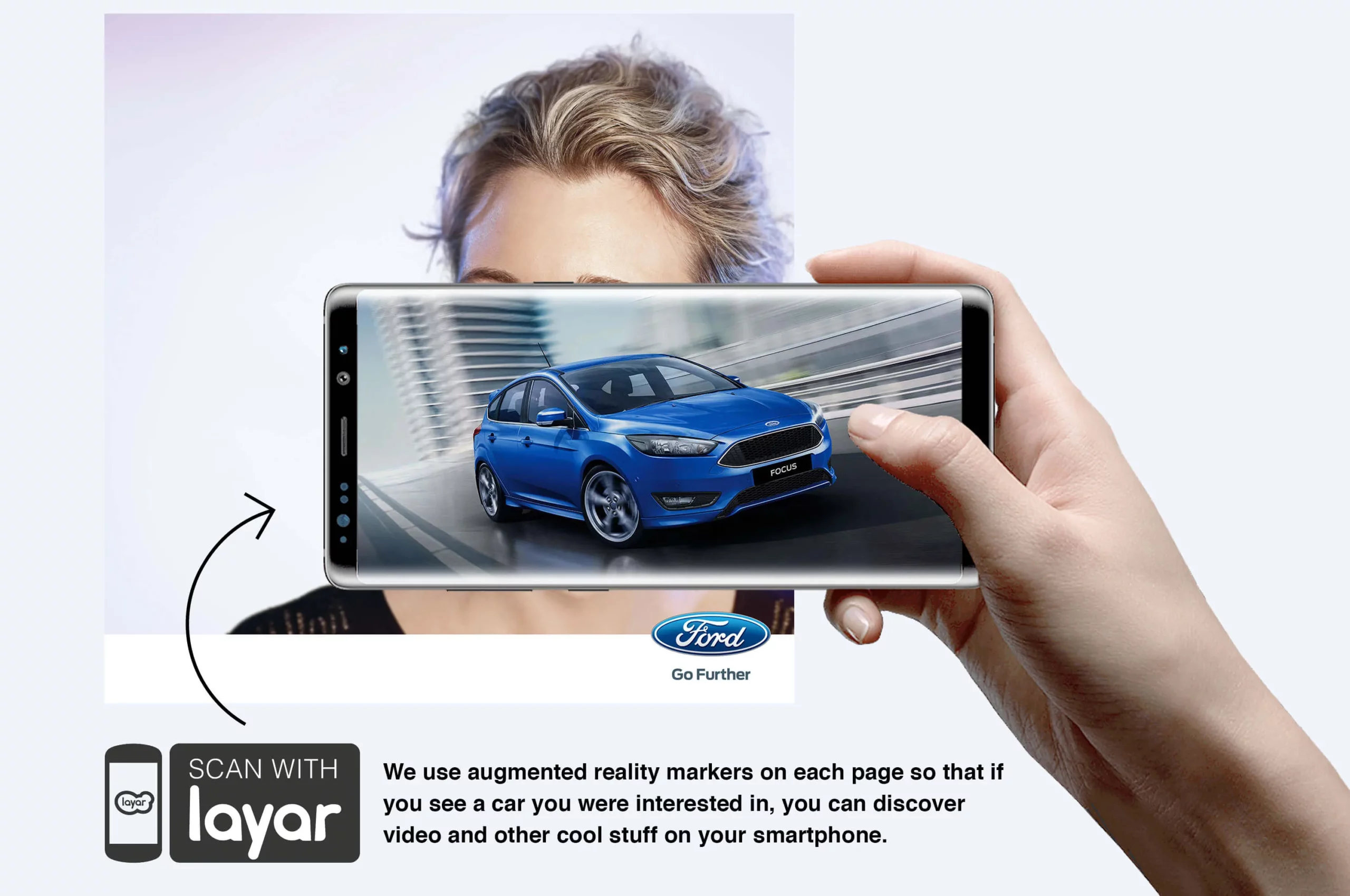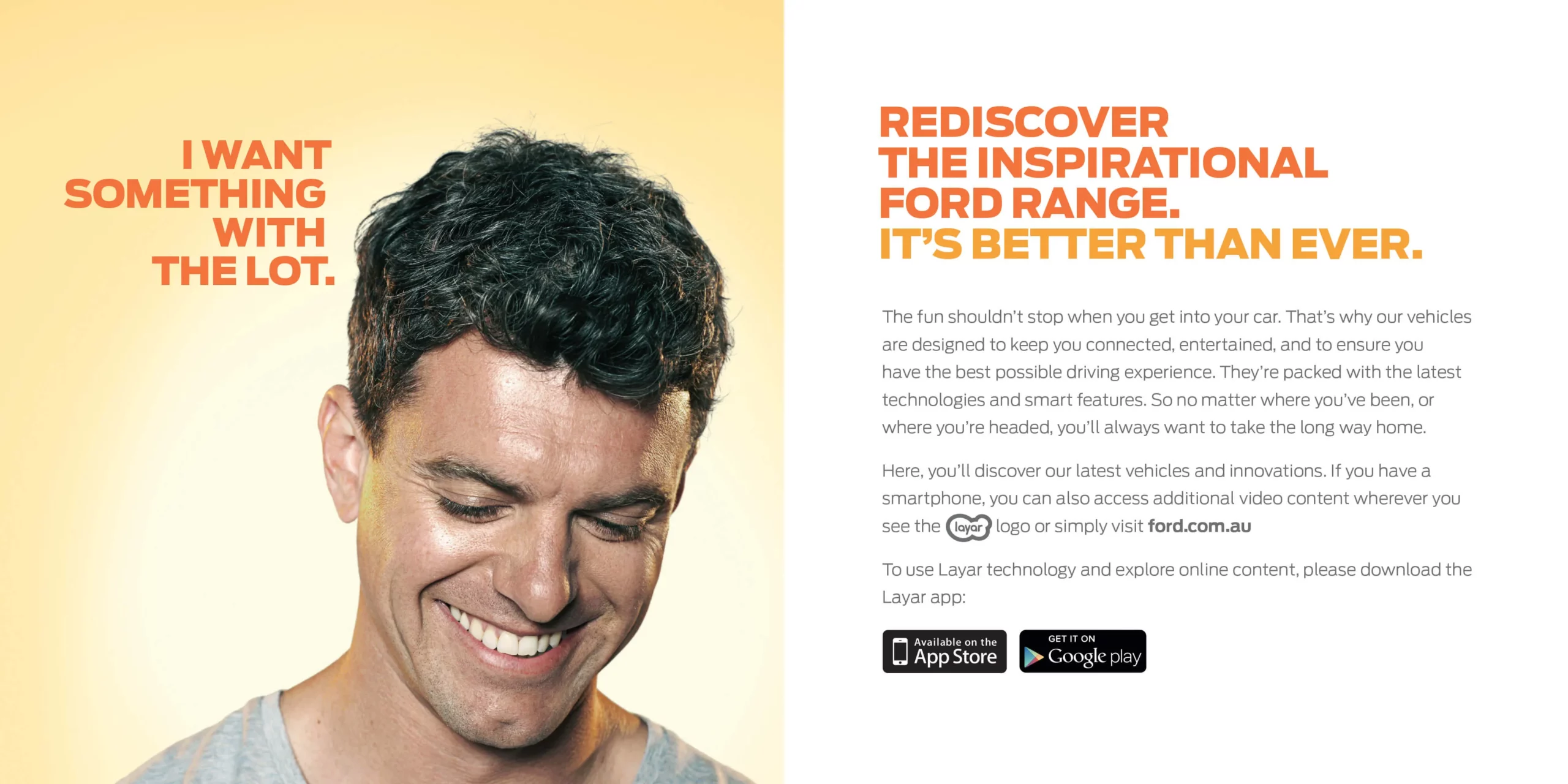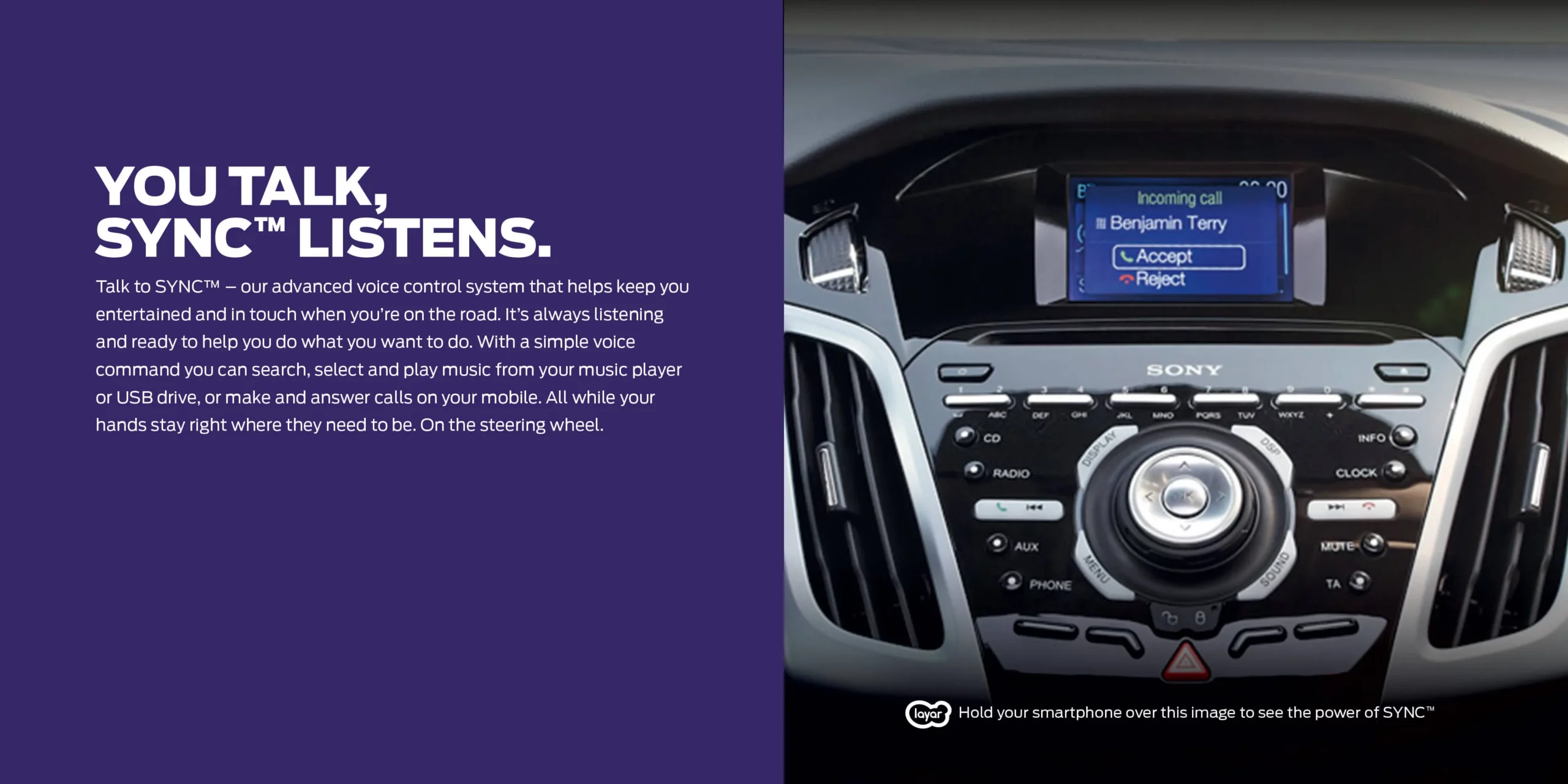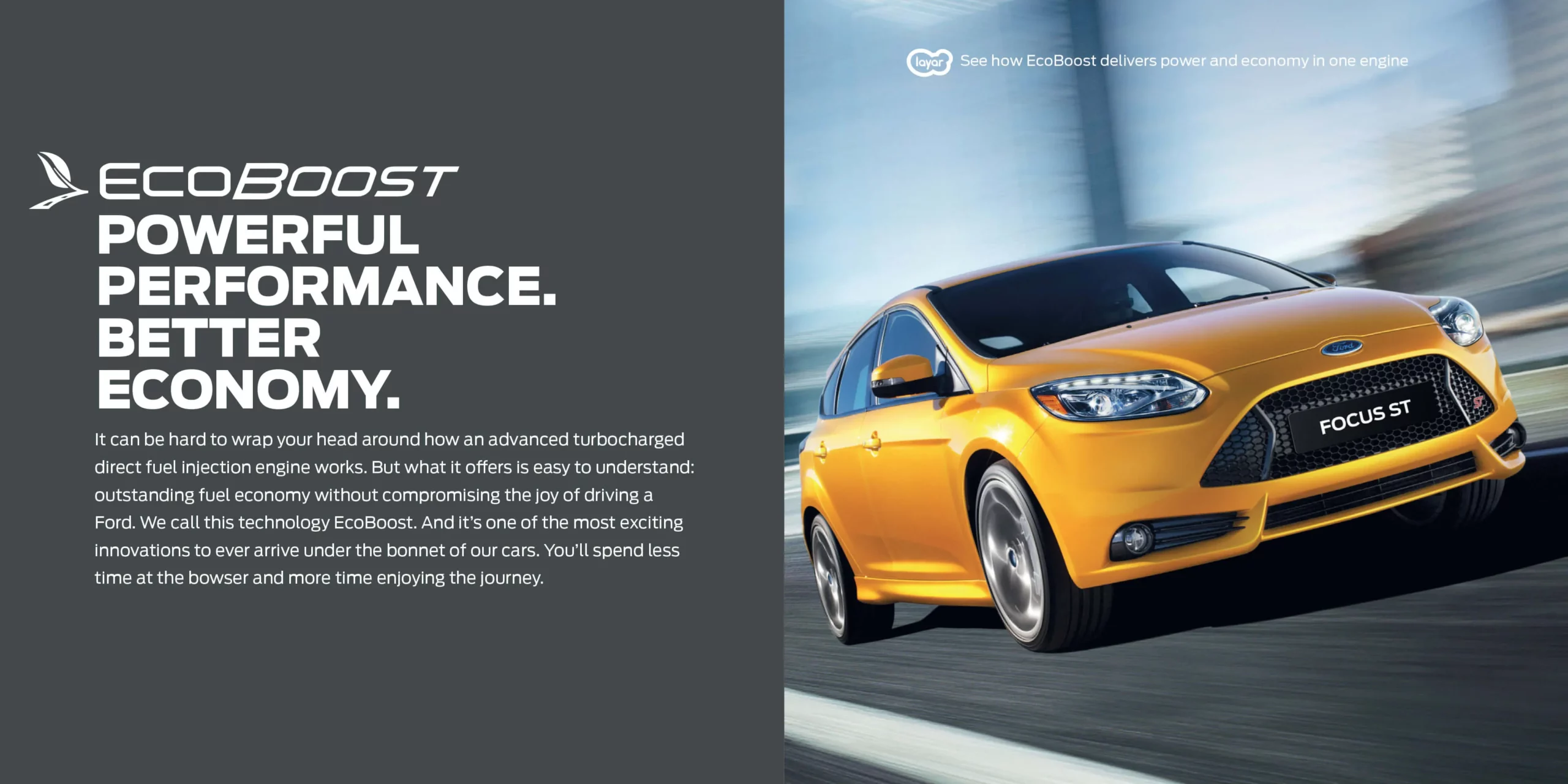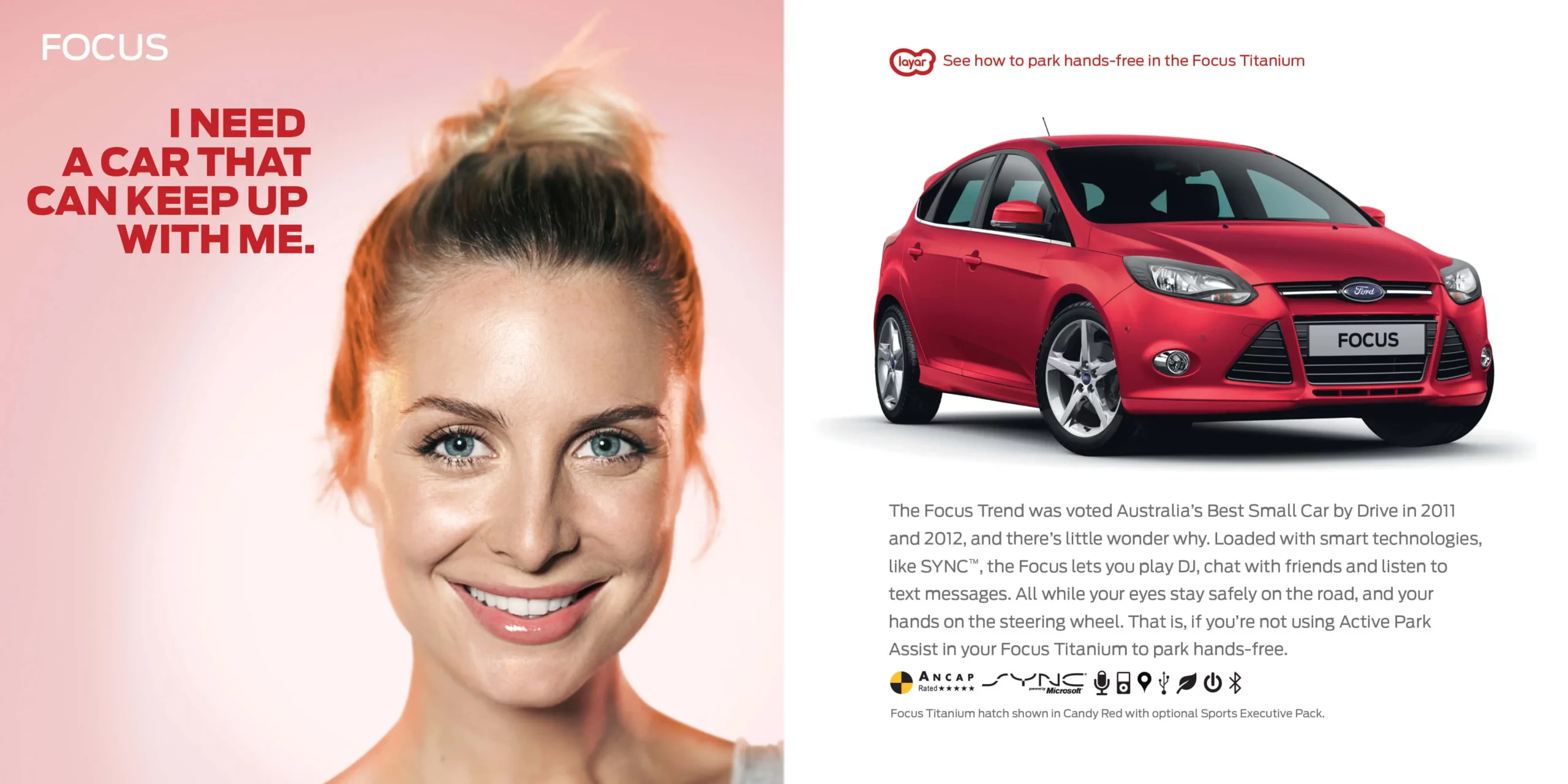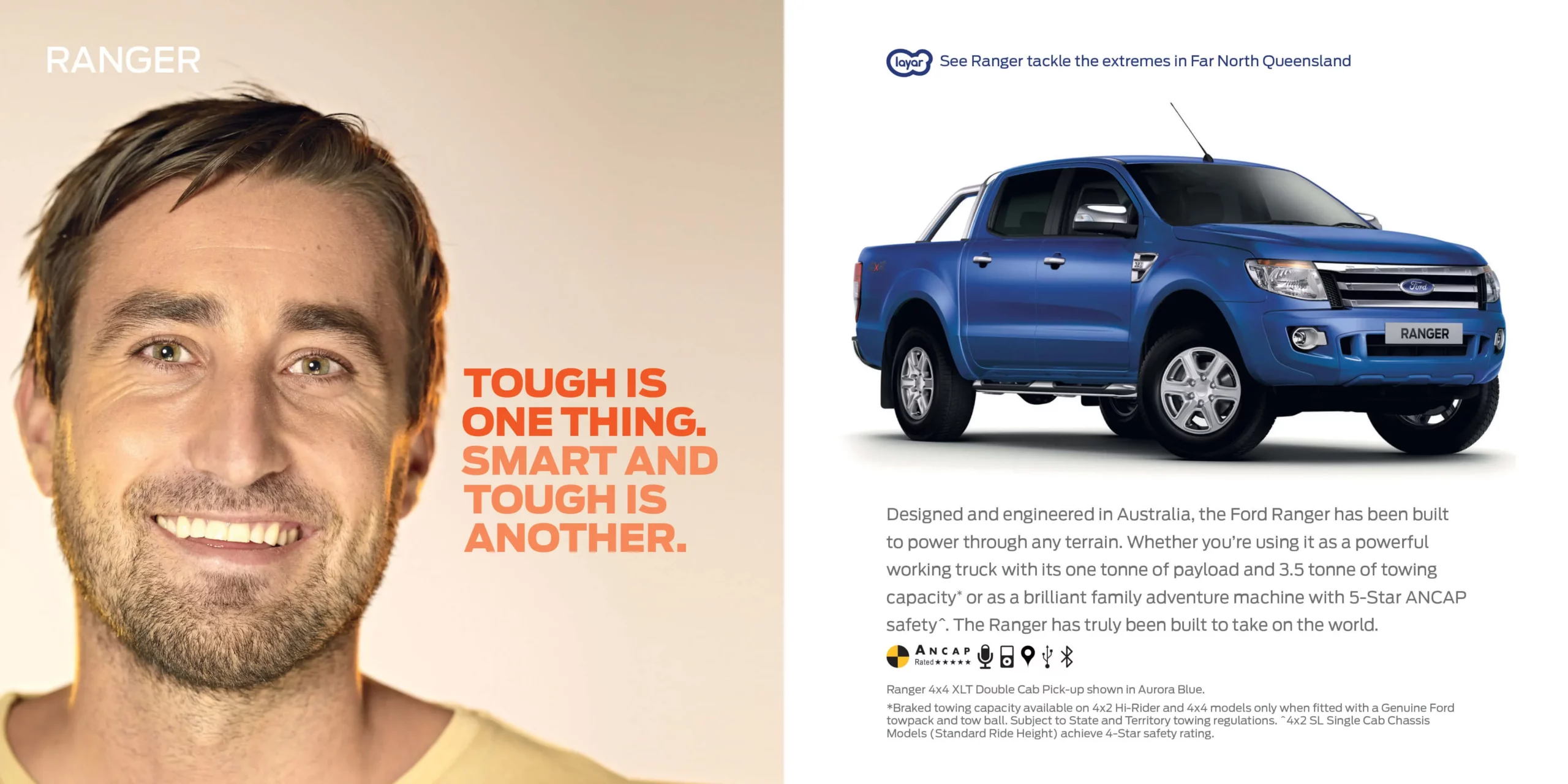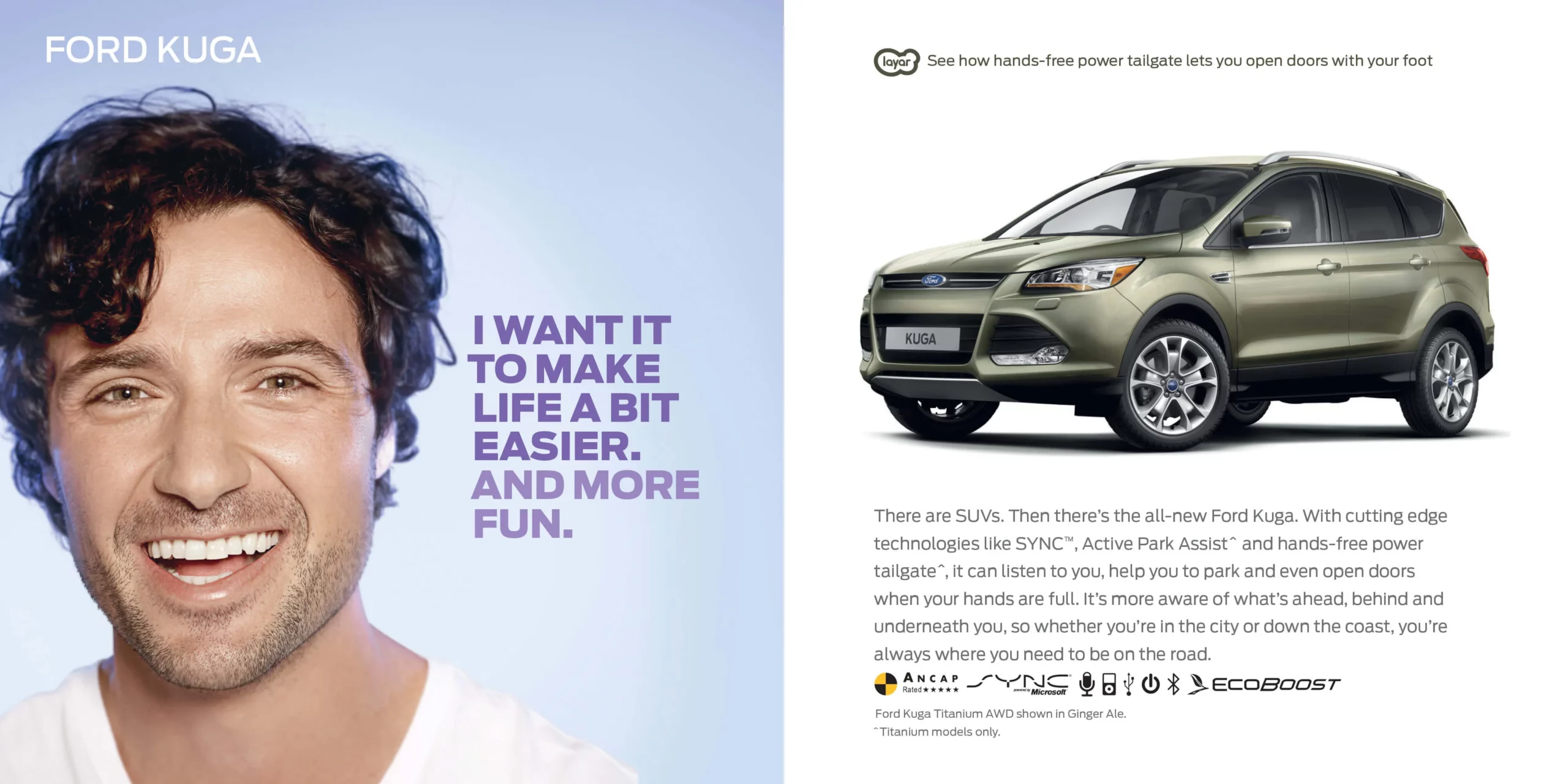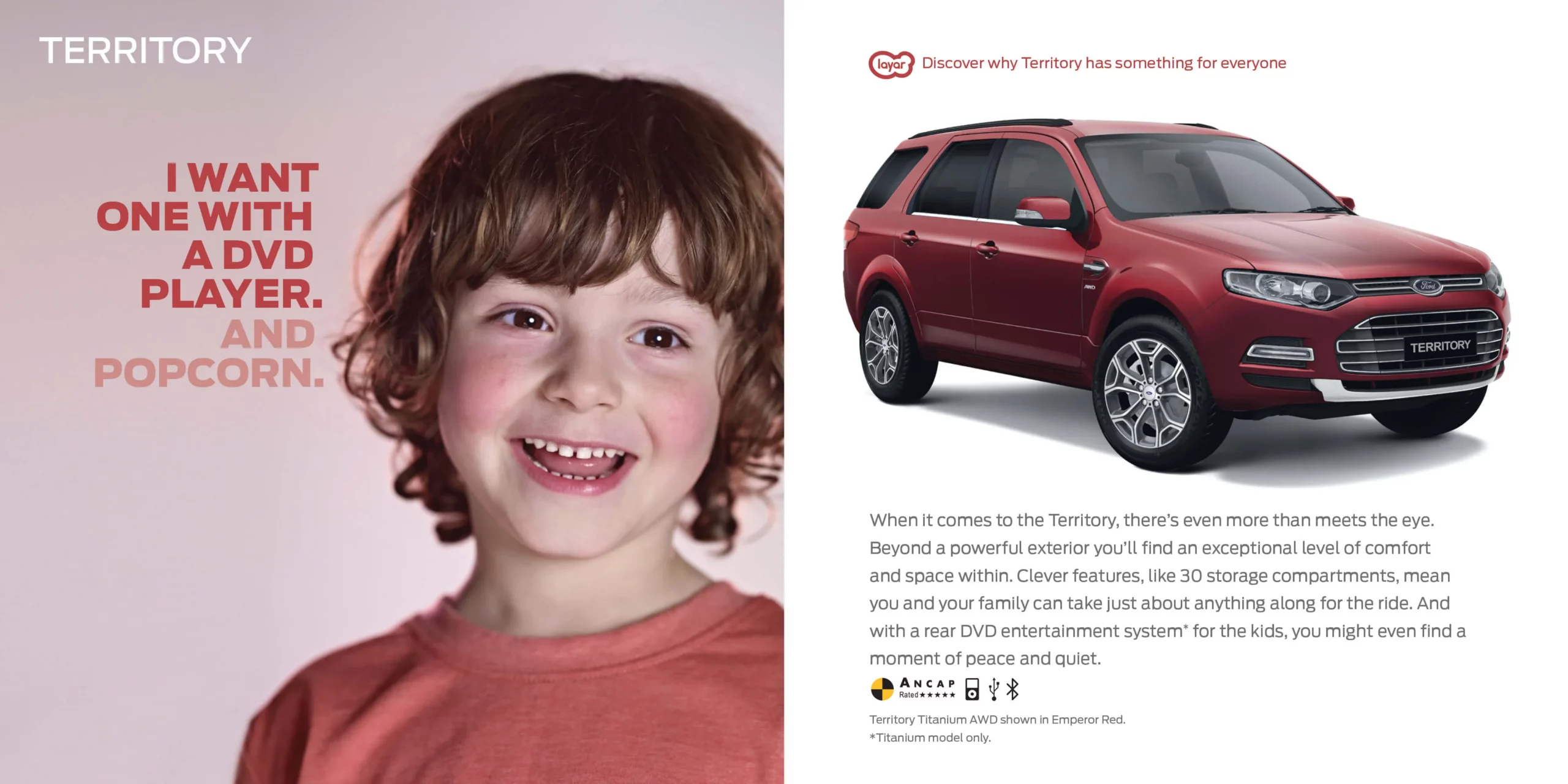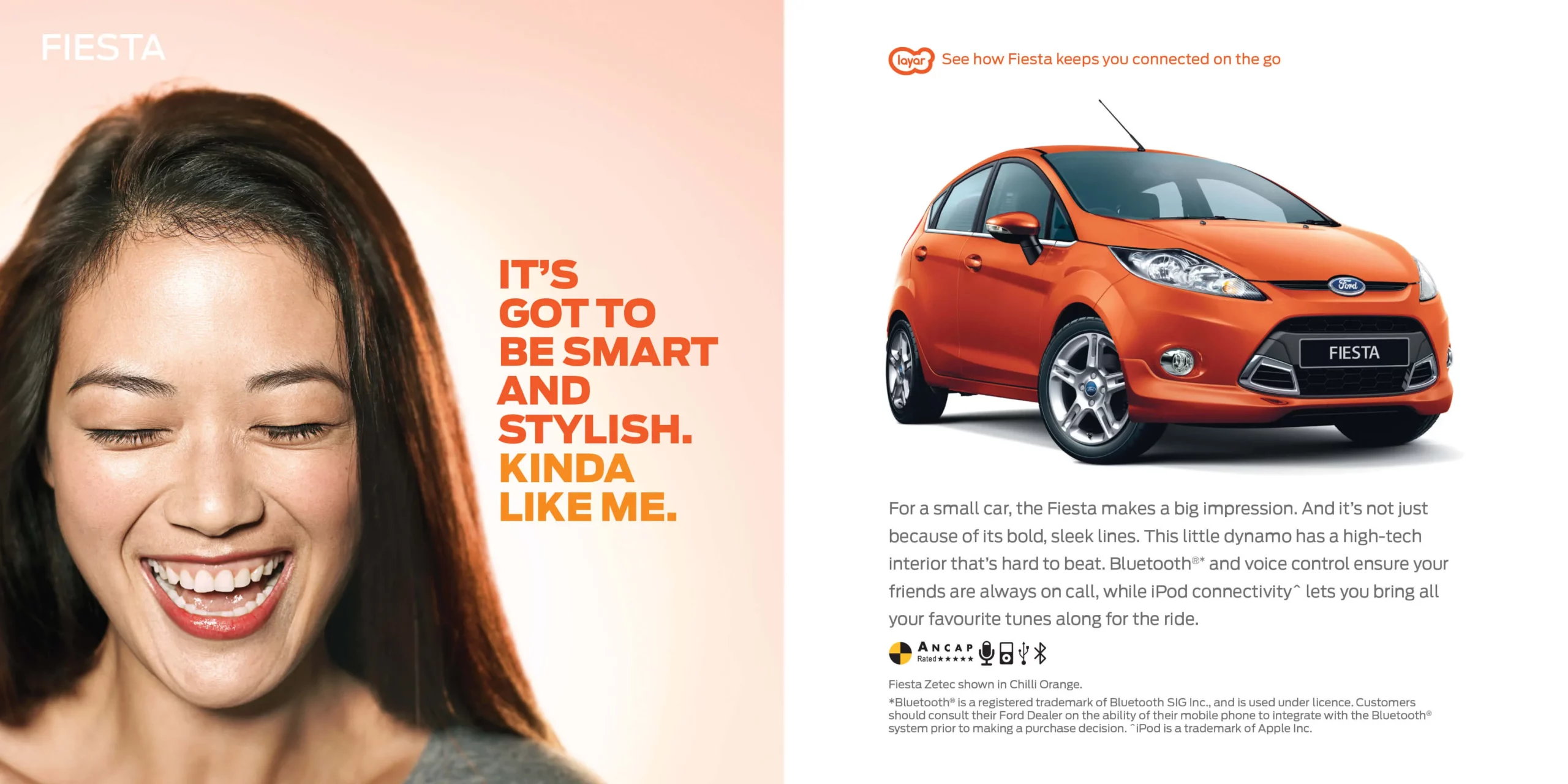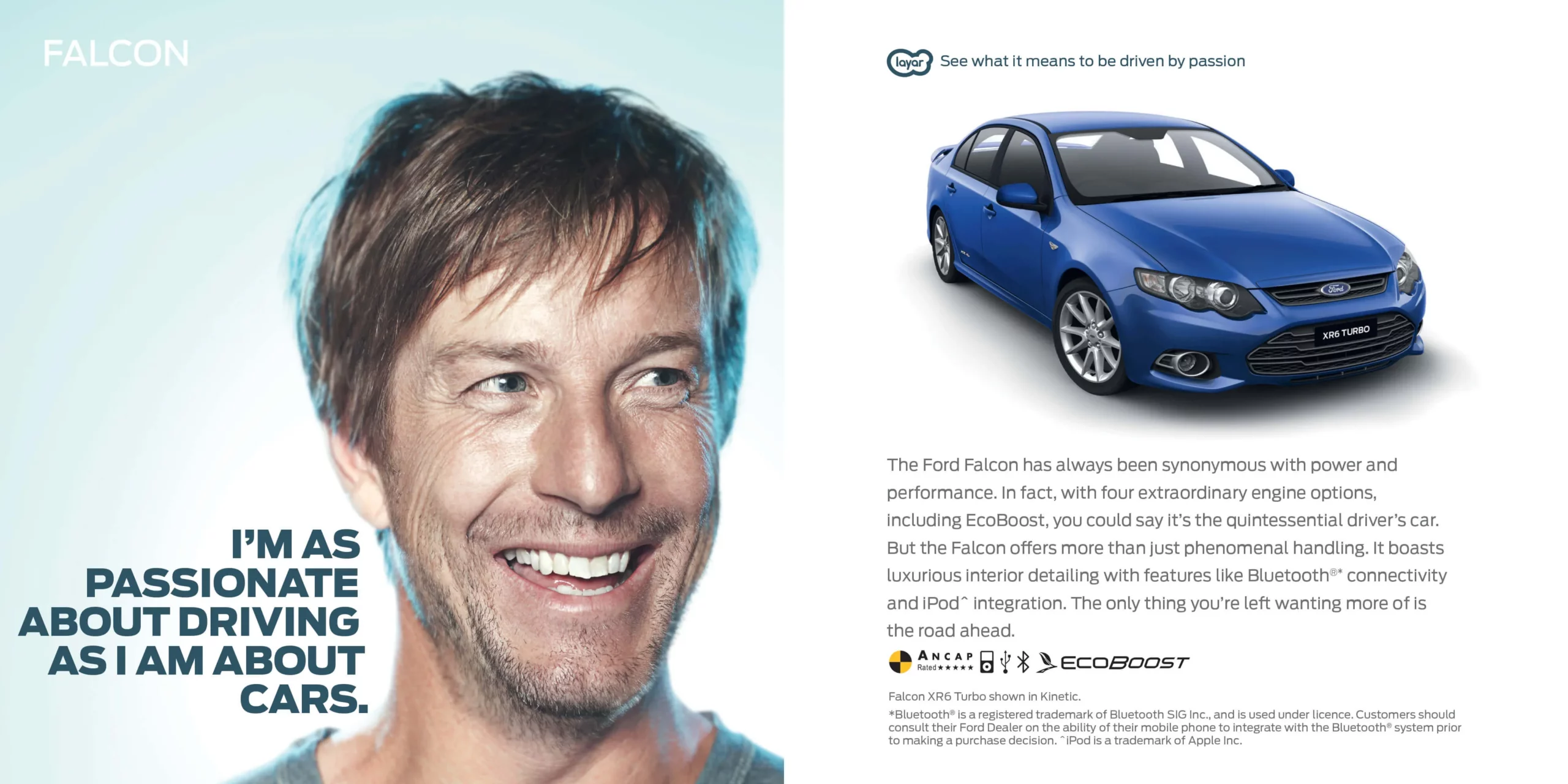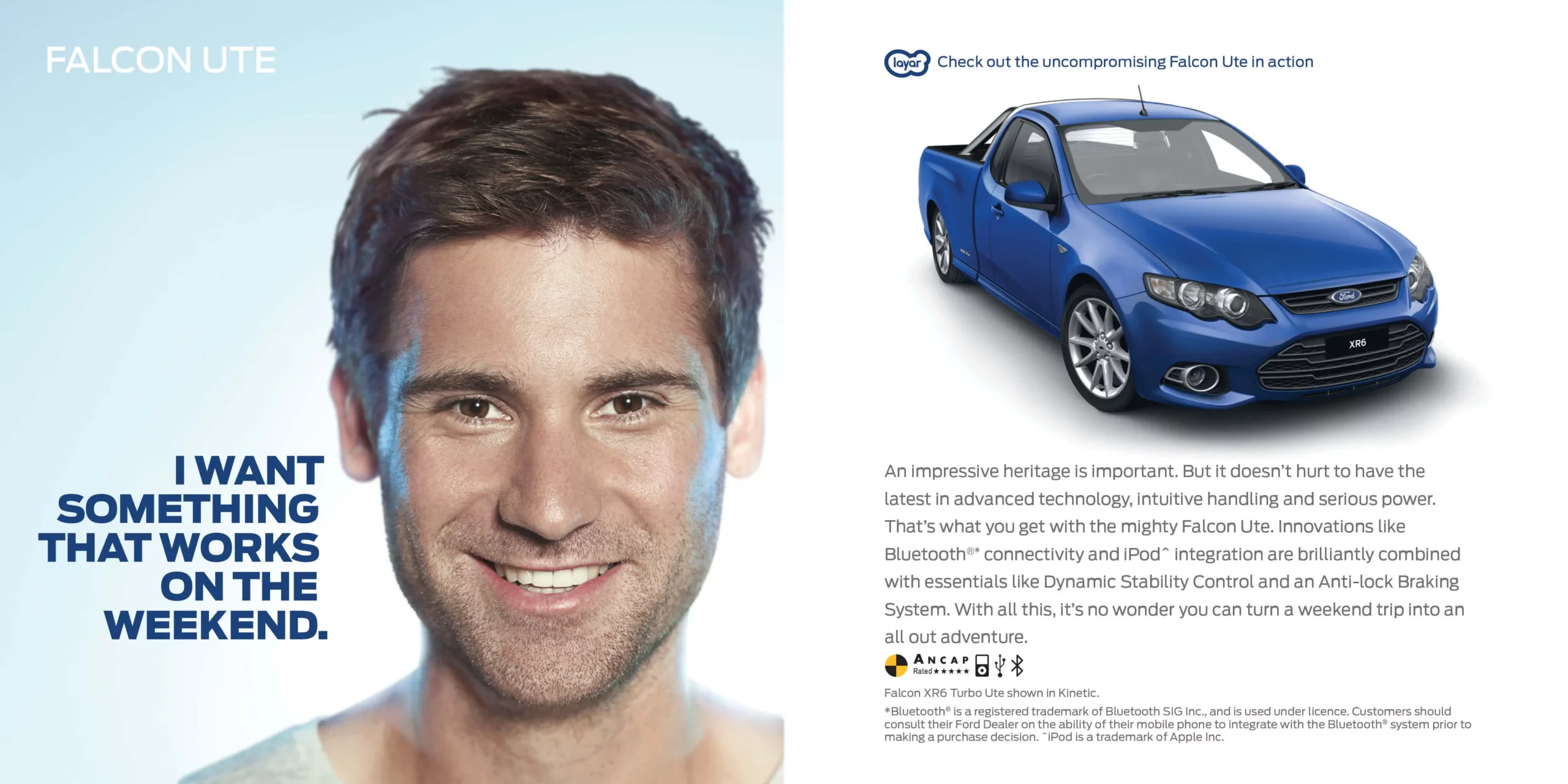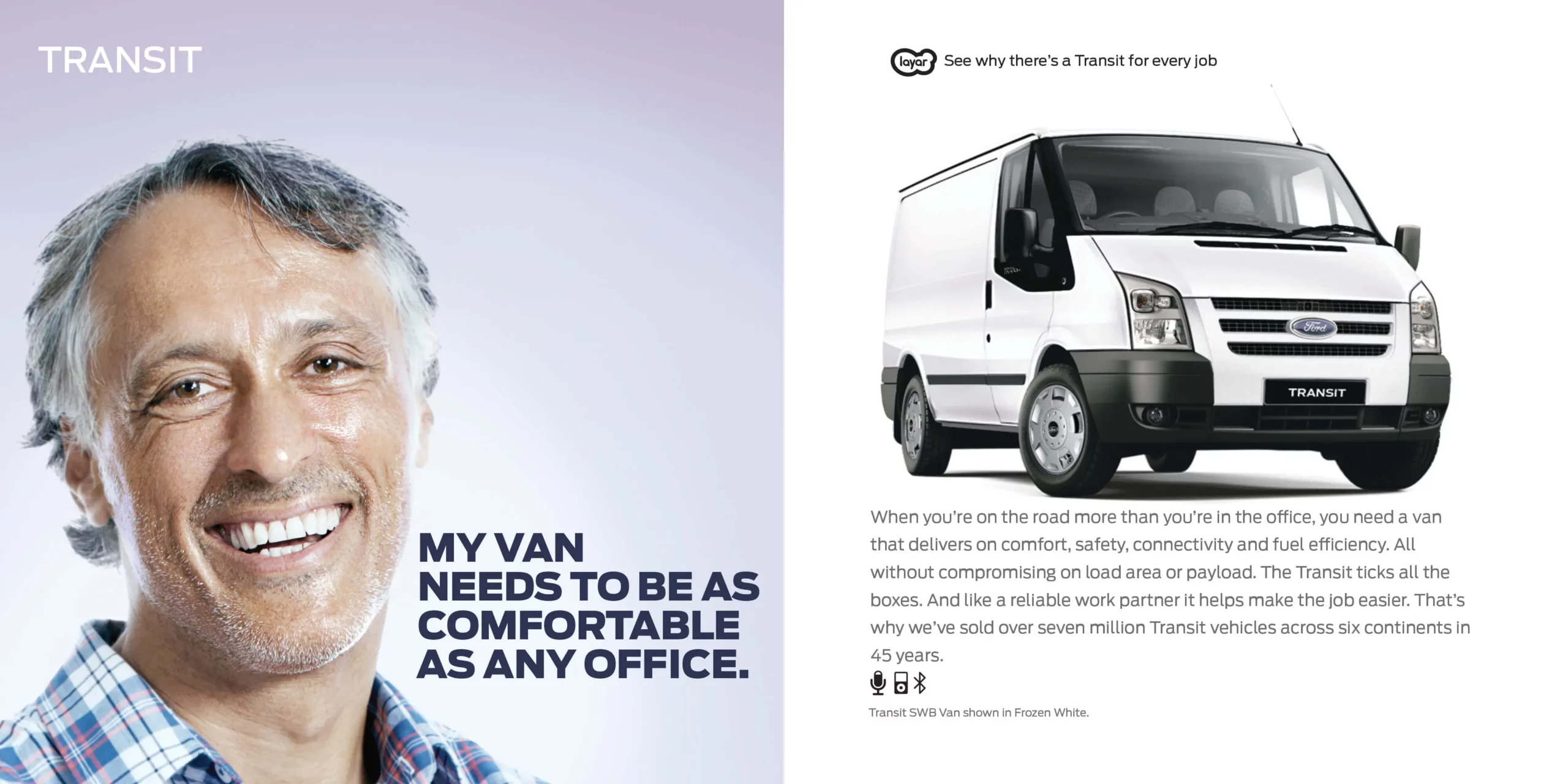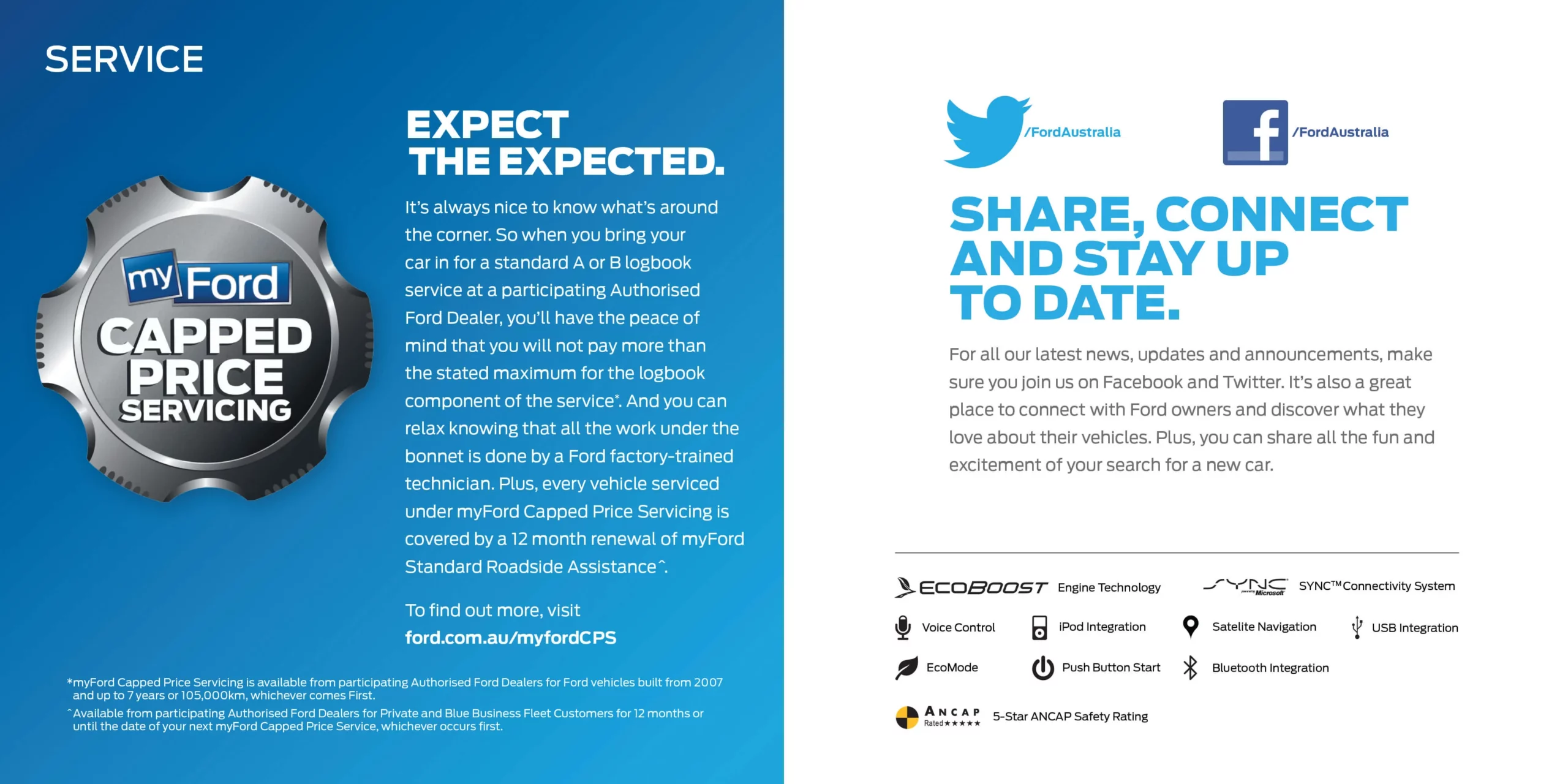 This is a project I did as Creative Director at Wunderman in Melbourne, Australia. The excellent Nicole Mandile did the copywriting.
//A 📱